Green Belt is the first Lean Six Sigma qualification that gives you the skills you need to tackle projects first-hand. You'll be equipped with the tools and knowledge you need to run small, department-level projects independently, and to assist the Black Belt on larger, more complex problems within your place of work. If you are unable to run a project for any reason, we can provide case studies.
Our training allows you to learn at your own pace and spend as long as you need on challenging topics before moving on. As the course comes with email support from a dedicated Master Black Belt, you can be sure there will always be someone to talk to if you need help during and after your training is complete.
This level of Lean Six Sigma Green Belt training is often considered a requirement for many mid and senior management level roles. Certified and experienced Green Belts are sought after due to their skills and ability.
Successful Lean Six Sigma Green Belts combine technical ability with the interpersonal skills required to influence, inform and drive change. The training covers the DMAIC-based framework and also helps provide the necessary soft skills to make you genuinely effective in the role.
Course content
June 21st
August 9th
October 11th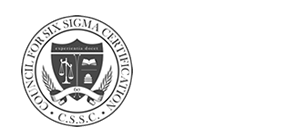 Online Lean Six Sigma Green Belt Overview
Our highly interactive, engaging and award-winning practical Online Lean Six Sigma Green Belt course provides you with the flexibility to learn on any device, anywhere, anytime, 24/7 without compromising on quality. The same subjects and experiences as classroom training but at a time to suit your needs.
Don't buy Online learning without experiencing what you will get, otherwise you will be disappointed when you obtain slides with a person reading them to you. Our eLearning was developed by our international Master Black Belts and includes:
Interactive eLearning
Professional voice overs
Simulations and animations
Videos and games
Online study guides
Downloadable content
Case studies and step by step project guides
Templates and articles
Knowledge checks, quizzes and exams
Exercises to apply learning
Progress tracking towards completion and certification
Virtual Lean Six Sigma Green Belt Overview

Our Virtual Green Belt course combines the flexibility of online training and the learning experience of classroom training, through live tutor led sessions, collaborative tools and breakout rooms.
This Virtual Classroom course allows you to learn anytime, anywhere, as long as you have an internet connection. Our Master Black Belts will teach the same materials covered in our face-to-face courses, so you're getting the same great experience, learning and certification you'd expect. You won't be alone either, as the virtual courses are open to delegates worldwide, allowing participants to engage and work together during tasks.
The course is run over 5 days, with a start time of 9am GMT until 5pm GMT.
Classroom Lean Six Sigma Green Belt Overview

Our Green Belt classroom training course is different from others on the market because it's delivered through a combination of online study, classroom sessions and individual coaching. This blended approach is not only more enjoyable and rewarding, but has been shown to deliver the best outcomes.
Your training will include some online pre-work, five days in the classroom and then further self-led study to reinforce what you've learned. At the end of the week, you will feel confident and ready to make a start on your project.
Our engaging and practical training provides you with daily feedback on projects and your development as well as training in both technical and change management topics needed to make you an effective Green Belt.
Classroom training is run in London, Manchester, York, Milton Keynes and throughout the country. Price includes Lunch and course materials, and are held at professional training centres.
Learning outcomes
Your Green Belt training will also have a huge positive impact on your employer: Our research found that the average Green Belt will earn the company at least five times the cost of training in the first project they complete. 
Following completion of the Lean Six Sigma Green Belt Training Course you will be able to:
Improve processes using DMAIC, Lean (waste removal) and Six Sigma (variation removal)

Apply Lean and Six Sigma principles, tools and techniques and explain the concepts to others

Understand the structures, roles and processes to challenge norms and transform businesses

Apply and understand the voice of the customer in all areas of business

Collect and analyse data appropriately, ensuring you make correct decisions

Use data to identify the root causes of problems

Independently manage department-specific problems, and work as part of a team to fix complex, multi-functional challenges

Solve a business problem by running a project that will enable you to certify
We follow the industry best practice certification process. It ensures you have understood Lean Six Sigma at Green Belt level and can apply it to any project.
Exam and Certification
In order to certify you will be required to pass the Lean Six Sigma Green Belt multiple choice exam (with a minimum of 70%). Once you've passed this exam you will be a certified Green Belt.
Optionally you can also submit a project or case study, there is no requirement to send this to be certified, but if you'd like to get a project graded by a Master Black Belt we can do this for no added cost.
End of course exam – understand the theory

Multiple choice 60 questions
Unlimited retakes
Open book covering curriculum for CSSC, IASSC, ASQ
Pass mark = 70% (our pass rate is 90% first time)

(Optional) Complete 1 Project or case study

Submit a storyboard – template provided
Reviewed by Master Black Belts
Certified Lean Six Sigma Green Belt certificate issued – 100% pass rate as we support you until you certify
Don't have a project to work on? Use one of our comprehensive case studies

Validate your certification – all certificates come with a unique number so employers can validate your certificate
Certification for life! There's no need to pay to re-certify after a number of years
Our curriculum covers the content required by CSSC, IASSC, ASQ, BQF and adheres to ISO 18404. Our courses are CSSC accredited, CSSC are the largest Lean Six Sigma certification body in the world.
Below is an example certificate: