Lean Six Sigma Green Belt Course – Public Classroom Training
The Lean Six Sigma Green Belt course provides a structured, strategic approach to problem-solving, which means issues are halted and do not return. This enables businesses to reduce costs, increase quality and improve efficiency with limited capital expense. Six Sigma Green Belt training is an essential qualification for managers, team leaders or anyone expected to solve problems and make a difference. Our classroom training are held throughout the UK, including London, Milton Keynes, Manchester and York.
By choosing to certify as a Lean Six Sigma Green Belt with 100% Effective Ltd, you are choosing high-quality training, unrivalled levels of support, and a certification that is internationally approved by external Lean Six Sigma organisations. Our certification follows best in class practice and our delegates rate us an average of five out of five stars.
Our classroom and public training is different from others on the market because it's delivered through a combination of pre-course study, classroom sessions and coaching support. This blended approach is not only more enjoyable and rewarding, but has been shown to deliver the best outcomes. Experienced and certified Lean Six Sigma Green Belts with a proven project success rate are highly sought after. The average Green Belt can expect a salary of around £52,500, with the top 10% earning over £71,375 (figures as of Dec 2018).
Your Six Sigma Green Belt will include some pre-work, five days in the classroom and then further self-led study to reinforce what you've learned. At the end of the week, you will feel more confident and be ready to make a difference.
To help you complete the project, and certify, you'll get six month's access to our eLearning Lean Six Sigma Green Course, ongoing coaching with your dedicated Master Black Belt and unlimited email support.
Taking a classroom Six Sigma Green Belt gives you the skills and confidence to begin making improvements as soon as you get back to work. Unlike other providers, we also include change management topics that are essential to making your improvements stick!

5 days + online study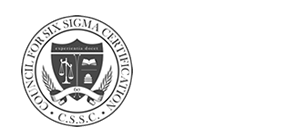 Learning outcomes
Following your public classroom Lean Six Sigma Green Belt course you will be able to:
Improve processes using DMAIC, Lean (waste removal) and Six Sigma (variation removal)
Explain Lean and Six Sigma to others. Train people in hundreds of tool, techniques and principles to enable them to support you to implement change.
Solve problems permanently using project management and Lean Six Sigma approaches
Certify as a Lean Six Sigma Green Belt
Understand how to collect, interpret and present data to identify and eliminate root causes
Understand the concepts of voice of the customer so you can implement their voice in new processes
Have confidence to challenge the norms in any business and then to make a difference to them
Understand how to implement change successfully
Independently manage department-specific problems, and work as part of a team to fix complex, multi-functional challenges
You'll receive 80 internationally recognised CPD points upon completion of the training.
100% Effective certification is included in the price and requires completion of our exam and successfully presenting a completed DMAIC project. However, some delegates may wish to get their qualification endorsed by CSSC. The only method to earn a CSSC certification is to successfully sit and pass an official CSSC certification™ exam.
Course content
Our Lean Six Sigma Green Belt course not only covers the body of knowledge, tools and techniques and approaches of IASSC, ASQ, BQF but it also covers change management topics in more depth than any other provider.
Using our unique blended approach to training you will be given not only engaging effective classroom training but also eLearning support before and after the public training course.  You will be further supported by our best in class lifetime support.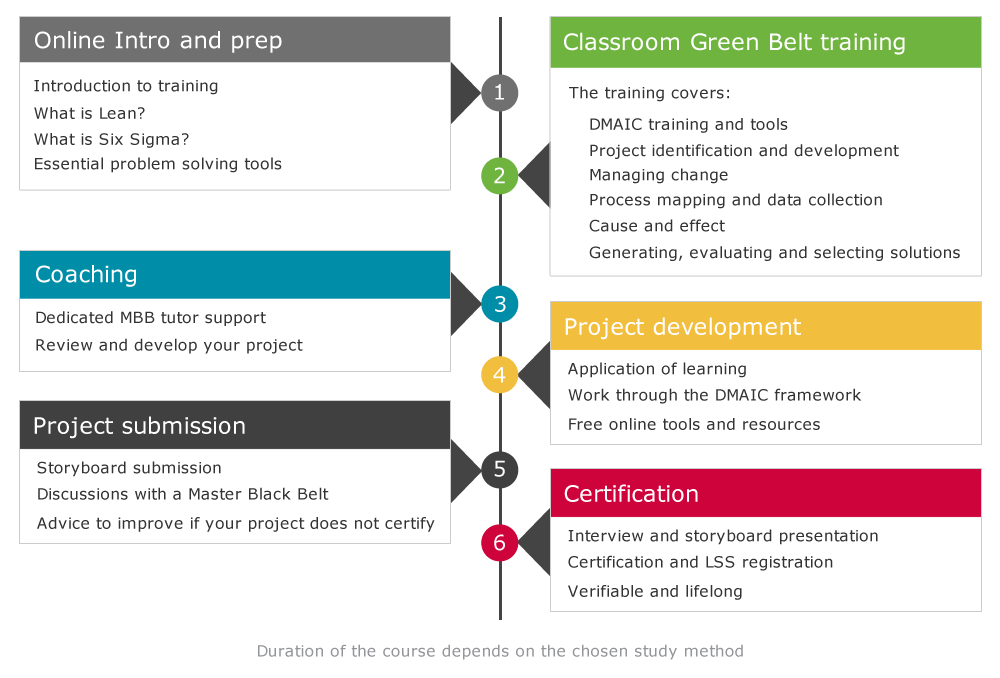 For a full modular breakdown of the topics covered in the course, download the course brochure.
Book your course today at a venue near me.
Who should attend?
This classroom training course is perfect for anyone from a wide range of roles including managers, team leaders and anyone involved in problem solving as part of their role.  This blended Lean Six Sigma Green Belt classroom training course is designed for delegates who thrive in a classroom environment and wish to hear others thought, questions and opinions.  It enables networking and understanding of other industries and their challenges and successes.  It enables you to work in groups to understand topics, to debate subjects and learn from each other over 5 days.
It will provide you with the necessary skills that can transform your business through process improvement.
Join thousands of successful students who have trained and certified with 100% Effective Ltd. Underpinned by our values of quality, innovation and support, our Six Sigma Green Belt training consistently achieves an average customer rating of five out of five stars and has been externally approved by international Lean Six Sigma organisations.
We have a guide for selecting the right course here, but if you'd prefer to speak to someone call us on 0800 066 3749 or use our live chat function.
Why buy from us?
Includes International certification guaranteed
Access to engaging Lean Six Sigma Green Belt training course for 6 months after the training to learn and refresh while applying techniques no other UK company offers this
Learn from experts with international, multi industry experience
Learn Change Management and Lean Six Sigma content so you can apply the learning effectively – 100% Effective provide more change management content than any other provider
Purchase from experts who have been delivering Lean Six Sigma Training for over 20 years and can answer all your questions before, during and after your training
Lifetime support any time via phone, email or drop in to see us
Full body of knowledge for IASCC, BQF and ASQ plus change management
Each day of the course obtain feedback, advise and support from your Master Black Belt
Exercises, discussions, games, case studies, pre/post-course reading make our course the only truly blended course in the UK
5-star reviews from thousands of students
Purchase from a company used by respected companies all over the world
Reviews
Here are the most recent reviews, to view the full list click here.
100% Effective Green Belt training communicated skills and reinforced through interactive practice exercises. I have the skills required to apply DMAIC and LSS tools.
it's very good,and useful for 6 sigma project
Thank you for an initial insight into the world of Lean Six Sigma.
There is a lot of material to cover per day and at times I was worried it was not going to sink in but with time and practice, I think all will be OK
The training is broke down in such a way that you easily manage your time spent between training and your day to day activities, you can spend as little or as much time as you want.
It was a good experience a bit overwhelming at times but overall very helpful in my department
Makes you think differently
This course equipped me with the tools to go forward with a significant problem.
Overwhelming but awesome.
Mike was extremely knowledgeable and well-versed in all areas of lean six sigma. This was communicated quite well to all students.
The training experience provided was well-done. Any shortcoming of it or my own lack of understanding is a result of my own (level of experience and understanding of prior concepts).
I thoroughly enjoyed the course as a whole and know it will be very useful in my work.
The training was thorough and detailed and provided a platform on which to build almost any project to enable effective improvements.
LSS is not just a tool set but also a mindset. It was clear that our trainer believed in the methods that he was teaching and motivated our group to strive for higher standards in our day-to-day jobs.
Very interesting and dense training journey. An additional day for more relevant case studies (maybe from same business) would be highly beneficial.
The training was rewarding, it allowed me to acquire new tools and to supplement my knowledge on the tools that I already knew.
Some useful tools and insight, most of training was not relevant for me (covered topics were already familiar to me)

Lean Six Sigma Green Belt Training and Certification
4.75
/
5
based on
256
reviews