The eLearning Academy
Unlimited access to our full library of courses
Training is vital for anyone and any business, however it can be costly and time consuming. 100% Effective have developed the perfect solution. For a monthly fee you can get access to state of the art, engaging, interactive online training. Each eLearning course provides full certification (exams + certificates).
With 38+ courses to choose from, covering management development, change management, business improvement and personal development.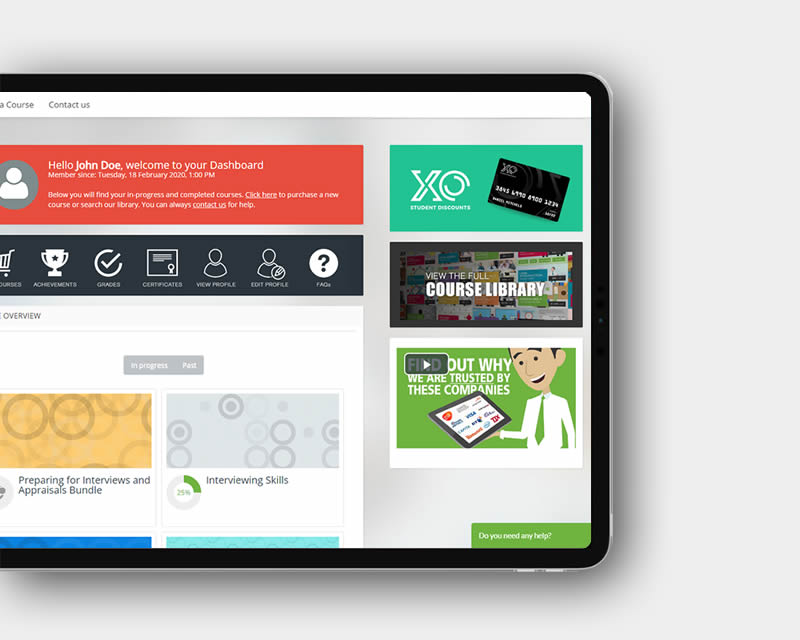 What's included in the eLearning Academy?
Get access to all of these courses
All of our personal development, management development and soft skills courses are included in our eLearning Academy. See the full list of included courses below:
| | |
| --- | --- |
| 1 | Accounting Skills for the non-finance |
| 2 | Action Planning |
| 3 | Active Listening |
| 4 | Body Language for effective meetings |
| 5 | Brainstorming |
| 6 | Building High Performance teams |
| 7 | Building your Personal Brand |
| 8 | Change curve |
| 9 | Coaching Skills |
| 10 | Communication Skills |
| 11 | Conflict Resolution |
| 12 | Creative Thinking |
| 13 | Effective Meetings |
| 14 | Emotional Intelligence |
| 15 | Giving and Receiving Feedback |
| 16 | Influencing Skills |
| 17 | Interviewing Skills |
| 18 | Intro to Lean |
| 19 | Introduction to Six Sigma |
| 20 | Kotter 8 Steps – implementing change |
| 21 | Lift Speeches – explain concepts to gain understanding |
| 22 | Littles law doing more in less time |
| 23 | Maslow's Hierarchy of needs – Motivation |
| 24 | Mind Mapping |
| 25 | Negotiation Skills |
| 26 | Networking for Success |
| 27 | Presentation Skills |
| 28 | Pressure Management |
| 29 | Prioritisation in Problem Solving |
| 30 | Self-esteem Assertiveness |
| 31 | SMART Goals |
| 32 | Stakeholder Analysis |
| 33 | Stress Management |
| 34 | Team Based Problem solving |
| 35 | The Practical Trainer |
| 36 | Time Management |
| 37 | Voice of the customer – understand who they are and how to give them what they need |
| 38 | Workstation Analysis: Ergonomics |