Lean Six Sigma Black Belt Course – Public Classroom Training
Lean Six Sigma Black Belt certification is vital for any manager or those tasked with improving a business.  Productivity, profitability, efficiency, customer service and staff satisfaction improvements are achievable through applying Lean Six Sigma principles run by an effective Black Belt.  Certifying as a Lean Six Sigma Black Belt will transform your career, make you more confident and visible in your company. Our courses are run regularly throughout the UK, with courses in London, Manchester, Milton Keynes and York.
Learn all the skills, techniques, approaches and most importantly change management skills needed to reduce costs, improve quality, improve productivity and enhance efficiency in your business by certifying as a Lean Six Sigma Black Belt with 100% Effective today.
The average Black Belt can expect a salary of around £80k (figures as of Dec 2018).  Understand more about  What is Lean Six Sigma? and What is a Black Belt?
Black Belts typically complete 2 or 3 projects each year with an average return on investments of training costs of 7 to 1 for each project completed.  Black Belts frequently obtain promotions, new roles or status in companies once certified.
By choosing to certify as a Lean Six Sigma Black Belt with 100% Effective Ltd, you are choosing high-quality training, unrivalled levels of support, and a certification that is internationally approved by external Lean Six Sigma organisations. Our certification follows best in class practice and our delegates rate us an average of five out of five stars.

10 days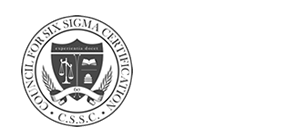 Learning outcomes / Benefits of a Lean Six Sigma Black Belt
This Lean Six Sigma Black Belt course is unique due to the high level of practicality, level of certification, change management content, support provided to delegates and its blended approach (combination of online study, classroom sessions and coaching). No other course in the UK comes close.
Following your engaging classroom Lean 6 Sigma Black Belt course you will obtain these benefits:
Obtain two globally- recognised qualifications (Lean Six Sigma Black Belt and Change Management) after certification.
You will develop your people management skills and gain experience managing complex projects.
Learn Project Management skills though completing 2 projects which will showcase your improvements and savings for your employer – giving you hard facts that could help you negotiate a pay rise, promotion or new role.
You will become more visibly within your company as you solve strategically important problems across various departments and functions.
Learn how to accurately correct, analyse and interpret data.
Certified Six Sigma Black Belts, with experience delivering successful improvements, can earn up to £80k a year.
Your company on average will obtain at least a 7 to 1 return on investment for each project completed.
Increase your value, both personally and professionally!  Improve your role, increase your visibility or get a new job.
Black Belt certification
Certified Lean Six Sigma Black Belts are in high demand due to their extensive knowledge and understanding of process improvement. Just like an MBA it's important to obtain a recognisable qualification from a reputable provider so choose us rather than a poor-quality cheap alternative.  Invest in your career and self.
Our certification process follows industry best practice requiring passing an exam and then applying your Lean Six Sigma learning through completion of 2 projects. Once you certify you will obtain a certification as a Lean Six Sigma Black Belt, 170 CPD points to prove professional learning, and a 'Certified Change Management' certificate.
100% Effective certification is included in the price and requires completion of our exam and successfully presenting two completed DMAIC projects. However, some delegates may wish to get their qualification endorsed by CSSC. The only method to earn a CSSC certification is to successfully sit and pass an official CSSC certification™ exam.
To help you complete the projects, and certify, you'll get 12 month's access to our eLearning Lean Six Sigma Black Course, coaching with your dedicated Master Black Belt and unlimited email support.
Course content
Our Lean Six Sigma course covers all aspects of Lean Six Sigma as you would expect but also teaches change management meaning you will be able to implement your improvement and make change stick.  This is the part of the course which ensures success for our Black Belt.

Step 1 – Introduction and prep delivered through eLearning and Discussions with your dedicated Master Black Belt.
Step 2 – 5-day Classroom session 1 – The first part of your Black Belt training is Green Belt content using discussions, teach backs, simulations, exercises and constant feedback to delegates. Work through case studies to apply learning. Following completion of this course you will be issued with a Lean Six Sigma Green Belt certificate.
Step 3 – Master Black Belt coaching and support to apply learning to your project or case study for certification.
Step 4 – Personal development via eLearning. Practise tools and techniques with further application exercises.
Step 5 – 5-day Classroom session 2 – Black Belt Lean Six Sigma, Change Management, influencing and acceptance skills using discussions, teach backs, simulations, exercises and constant feedback to delegates. Work through case studies to apply learning.
Step 6 – Access provided to entire Lean Six Sigma Black Belt course for 12 months via eLearning (worth £1,550).
Step 7 – Further Master Black Belt coaching and support and personal development learning to ensure successful completion of projects.
Step 8 – Project submission via storyboards. MBB advice to ensure certification.
Step 9 – Certification process. Presentation and interview with MBB. Issue of worldwide recognised certificate in Lean Six Sigma and Change Management.
Step 10 – Ongoing Lifetime Master Black Belt support via phone and email, as well as monthly drop in surgeries in York UK.
The content covers the full body of knowledge (content) required by CSSC, IASSC, ASQ and BQF as well as change, influencing and acceptance skills.
For a full modular breakdown of the topics covered in the course, download the course brochure.
Book your course today at a venue near me.
Who should attend?
Our Classroom public Lean Six Sigma Black Belt training is perfect for senior managers, project managers, managers looking to develop or change a company by reducing costs, improving customer service, quality and staff satisfaction. If you need to make a difference this is the course for you.
Typically, those training to be Black Belts are ambitious and want to improve their knowledge, confidence, visibility and impact in a business as well as wanting to grow and develop their skills and advance their careers.
Our Black Belt training is designed for those who wish to qualify and certify correctly and to do so in the most time effective manner through blended learning, while learning both technical Lean Six Sigma skills and acceptance skills and approaches.
Lean Six Sigma Black Belt skills are useful in any function in a business including – Manufacturing, Service, Supply Chain, Finance, Procurement, HR, Logistics, Distribution, Sales, Marketing, Planning, Operations any function.
Lean Six Sigma Black Belt training is available via our classroom training in the UK (London, Manchester, Edinburgh, Bristol, York, Leeds, Birmingham), Germany, Netherlands, USA, Australia, South Africa, Spain, France, Sweden, Denmark contact us for other countries and locations in the UK.
We have a guide for selecting the right course, but if you'd prefer to speak to someone call us on 0800 066 3749 or use our live chat function.
Why buy from us?
International Lean Six Sigma and Change Management certification included Learing from experts with international, multi industry experience
Learn Change Management and Lean Six Sigma content so you can apply the learning effectively – 100% Effective provide more change management content than any other provider
Full body of knowledge for IASCC, BQF and ASQ plus change management
Each day of the course obtain feedback, advise and support from your Master Black Belt
Exercises, discussions, games, case studies, coaching make our course the only truly blended course in the UK
Best in industry support from the experts who deliver the course before during and after your training
12 months access to our engaging Lean Six Sigma Black Belt eLearning training course so you can learn again and again – the best reference material you will ever have
Change Management tools, techniques and knowledge included to make you effective
Training designed by industry expert not offered by middle men reselling others company's courses
Purchase from experts who have been delivering Lean Six Sigma Training for over 20 years and can answer all your questions before, during and after your training
5-star reviews from thousands of students
Reviews
Here are the most recent reviews, to view the full list click here.
A superb training experience with a tutor who is an absolute master of his subject and with a worldwide reputation
John
Jul 2019
It was a long challenging journey but the support was SUPER to help me complete. It ticked all boxes. I am now ready to take BB to mining industry.
Mmapula
Jun 2019
He looks a professional, explains in a smooth way, talks clear even for the do not native English persons.
Mahmoud
Jun 2019
It was a challenging training, but it does provide good value for time and money spent
Kirill
May 2019
A long trek but the journey was enjoyable and eye opening
Garry
May 2019
Online is a good way to become qualified if it's impractical to schedule training during work time, but in future I would want to go for a classroom course.
Andrew
Jan 2019
100pc effective provided a quality training experience that met my goals in a well presented and knowledgeable format
Mark
Nov 2018
Trainer made the statistical elements come alive for non statistical people like myself
Julian
Nov 2018
The ability to undertake a course such as Lean Six Sigma Black Belt online has enabled me to learn to a far greater depth, at my own pace, and transfer that learning into the workplace more effectively. Far more so than a traditional face to face course.
Evan
Oct 2018
Recommend to take the full Black belt course or the Black belt upgrade course adjacent to the green belt.
Nicolaj
Sep 2018
Convenient, enriching and useful
Henning
Sep 2018
In-depth and comprehensive
Hugh
Aug 2018
Insightful straight forward training and great support on email and live chat
Peter
Apr 2018
Mike Titchen is a fantastic trainer, he really helps you to understand the task at hand and the steps required in identifying problems and solving them.
Lewis
Apr 2018
A lot of case studies and practise of using statistical toolings are extremely useful
Liang
Apr 2018
The content is compact and interactive. The trainer brought plenty of live cases into teaching and this helps the training receivers to bind those knowledges with their job related experiences.
Liang
Mar 2018
Excellent on-line Black Belt course which I really enjoyed. MBB responses to queries & submissions were quick, & general support was very good. I'd recommend the on-line training through 100% Effective to others.
Mark
Feb 2018

Lean Six Sigma Black Belt Training and Certification
4.8
/
5
based on
169
reviews