Lean Six Sigma Black Belt Training, Exam and Certification
Lean Six Sigma Black Belt training gives you the skills you need to solve complex and cross-functional problems in a structured, strategic way to ensure they do not return. Our Black Belt training is unique as it not only covers Lean and Six Sigma techniques, but also includes additional change management skills that are vital to ensuring the continued success of your hard-earned improvements. 
At Black Belt level, Lean Six Sigma practitioners are capable of transforming an organisation, facilitating major improvements and overseeing cultural change. With the increased focus on Business Improvement and rapid pace of change many organisations are experiencing, Black Belt training is fast becoming a requirement for many senior management roles around the world.
If you are currently in, or plan on moving into, a position where you are faced with solving problems, then taking a Lean Six Sigma Black Belt training course could be your perfect next step. Once certified, you will be able to reduce costs, improve quality and enhance efficiency in your place of work. If you are unable to run a project for any reason, we can provide case studies.
You do not need any experience of Lean Six Sigma to take this course.
Online Black Belt Training

The online Lean Six Sigma Black Belt training is first choice for those looking for high-quality training and unrivalled levels of support. Externally assessed and approved by international Lean Six Sigma organisations, our certification is highly regarded.
100% Effective online Black Belt training is provided through our market-leading, interactive eLearning that has been designed and developed in-house. Studying through eLearning can be ideal for subjects as complex as Lean Six Sigma as it delivers the ultimate in flexibility. This means you can learn at your own pace and revisit challenging topics as often as you need. Plus with unlimited email support, you won't be on your own as you work your way through the course.
The course includes quizzes throughout in order to cement your learning. Following the online Black Belt course you will take an exam, and will be expected to submit two completed projects in order to certify.
Classroom Black Belt Training

Underpinned by our core values of quality, support and innovation, our Lean Six Sigma Black Belt has become the training and certification choice for thousands. We offer unrivalled support both during and after certification, and follow best in class practice. This course has been externally assessed and passed by international Lean Six Sigma organisations, so you can rest assured you are investing in highly regarded certification. 
The classroom Lean Six Sigma Black Belt training combines online pre-course reading and two 5 day classroom courses (10 days in total). This blended approach is proven to deliver significantly better outcomes than traditional lecture-style sessions, and provides an enjoyable and engaging learning experience that delegates continue to rate as an average of five out of five stars. 
After 10 days in the classroom split over two weeks, and your own online study, you'll be confident to begin and run your own Business Improvement projects. During the unlimited email support, our Master Black Belts will guide you as you apply your skills for the first time.
Lean Six Sigma Black Belt certification is vital for any manager or those tasked with improving a business. Productivity, profitability, efficiency, customer service and staff satisfaction improvements are achievable through applying Lean Six Sigma principles run by an effective Black Belt. Certifying as a Black Belt will transform your career, make you more confident and visible in your company. Our courses are run regularly throughout the UK, with courses in London, Manchester, Milton Keynes and York.
London, Manchester, +more
Included with this course: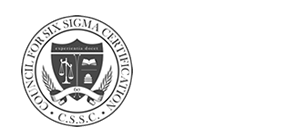 Course content
This Black Belt course is the highest practical level of training you can take in Lean Six Sigma. It provides an internationally-recognised qualification, and certified Lean Six Sigma Black Belts are in high demand due to their extensive knowledge and understanding of improvement.
The most effective Lean Six Sigma Black Belts combine their technical ability with strong interpersonal skills to drive change. This Black Belt training course covers the DMAIC framework but also provides the soft skills necessary to engage with people.
You can take your training online, in one of our training venues or we can come to you! However you choose to study, you'll get the same great quality of training and support while you work through your projects in order to certify.
The duration of your course will depend on how you choose to study. You'll always get access to the training materials for one year, support from a Master Black Belt and lifelong learning support.
The content covers the full body of knowledge (content) required by CSSC, IASSC, ASQ and BQF as well as change, influencing and acceptance skills.
Learning outcomes
Individuals that are certified as Lean Six Sigma Black Belts are in high demand and it shows. A certified Lean Six Sigma Black Belt can expect an average salary of £78,000, and the top 10% earn more than £100,000 (figures true of August 2019).
But the benefits to the employer are just as clear: Our research has found that the average Black Belt will earn the company a minimum of seven times the cost of training in the first project they complete. Many will deliver much more, and most Black Belts deliver three projects per year – the value quickly stacks up.
Following completion of the Lean Six Sigma Black Belt Training Course you will be able to:
Improve a business using DMAIC and Lean Six Sigma across any function

Apply Lean Six Sigma principles, tools and techniques and explain the concepts to others

Lead improvement teams to solve complex multi-functional problems

Understand and implement change in a business

Apply and understand the Voice of the Customer in all areas of business

Collect and analyse data correctly to support informed decision making

Use data to identify the root causes of problems

Develop and implement solutions, using advanced methodologies, to ensure problems are solved permanently

Certify as a Lean Six Sigma Black Belt to enhance your professional status

Act as a Lean Six Sigma ambassador within any organisation

Who should attend?
Black Belt training is designed for professionals with senior responsibility for change management projects, which can be related to cost management, waste reduction, variance removal or cultural change. At this level you'll have a more sophisticated and strategic understanding of Lean Six Sigma tools and methods.
We have a guide for selecting the right course here, but if you'd prefer to speak to someone call us on 0800 066 3749 or use our live chat function.
There are no prerequisites for taking our Black Belt training.