The Lean Six Sigma Yellow Belt is designed to provide an understanding of how Business Improvement leads to increased efficiency, reduced costs, improved quality and higher satisfaction for both customers and employees. The training is an introduction to Lean Six Sigma and is ideal for those new to the approach or thinking of using it in their place of work.
£
240
inc VAT

This online course has:
1 month access
Exam included (unlimited retakes)
Optimised for all devices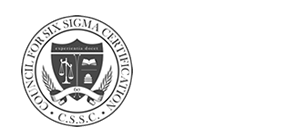 Online Lean Six Sigma Yellow Belt
Lean Six Sigma Yellow Belt training teaches you Lean Six Sigma methods so you can take an active role in business improvements. This training course provides an overview of the basic aspects to illustrate what it is, why it is used and how it transforms organisations.
Yellow Belts are not experts in Lean Six Sigma and do not run improvement projects, but they do work with colleagues to solve business problems.
There is nothing as flexible for training as eLearning. By training online you can learn at your own pace and don't need to take time out of the office. With our exceptional support, a Master Black Belt is only an email away so you don't need to worry about going it alone.
DID YOU KNOW: There's no need to work through each belt in turn, you can start at the level you want to achieve (e.g. Green Belt or Black Belt).
Our online Yellow Belt course is optimised for both desktops and tablets. You'll have access to the course for 1 month, so you can revisit your training at any time.
This interactive course comes with a British voiceover and takes around 10 hours to complete, including activities. There are quizzes throughout the course, to embed your learning, and you can re-take the exam multiple times.
£
795
+vat 

About the classroom course:
Duration: 2 days + online study
Free online Yellow Belt course
Bi-monthly drop-in surgery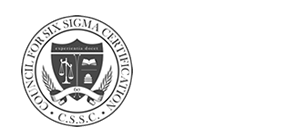 Classroom Lean Six Sigma Yellow Belt
Our classroom training is blended, which means we use a broad range of teaching methods to ensure you get the best learning outcomes. Unlike traditional classroom training, our courses involve active participation, one-to-one coaching and self-led online study so they fit every learning style.
The blended approach in this Yellow Belt classroom course is proven to be a more effective way of learning and provides a faster return on investment than traditional methods. After two days in the classroom, you'll learn all the skills you need to feel confident joining Lean Six Sigma projects and improvements.
We offer unparalleled lifelong learning support, and provide 1 month free access to the associated online training course. And, we're so confident, that we guarantee you will pass the exam and certify.
In-House Lean Six Sigma Yellow Belt
For organisations offering Yellow Belt training to groups of employees, in-house delivery may be the best option. Bringing our Master Black Belt trainer to your doorstep and allowing you to tailor the course to your needs, it can prove to be a powerful, convenient and cost-effective way to train your team.
In-house Yellow Belt training is unique to your company. You may simply want our blended classroom course delivered onsite or decide to invest in an in-house Yellow Belt that is bespoke to your business. You can include industry-specific content and activities, and engage your employees with real-life case studies from your company. Organisations can even decide to include bespoke eLearning materials to accompany the course.
There are many benefits of in-house Yellow Belt training, varying depending on the level of tailoring. Onsite training will of course minimise the time your employees are away from their daily duties and can also help to create a collaborative team of Lean Six Sigma Yellow Belts.
Want to explore the option of in-house Yellow Belt training for your organisation further? Click the enquire button or contact us today. Our team are happy to help guide you through your options and find the best Yellow Belt training for your business.

For those looking to purchase this Yellow Belt Training Course course for several individuals, we recommend enquiring about our multi-buy discount. Simply contact us directly or fill in the form below and one of our team will be in touch with a cost-saving quotation.
Here are the most recent reviews, to view the full list click here.
Explained simply yet thoroughly
Brilliant, I have learnt so much from completing this course and look forward to using it on new projects
Great way to measure your current philosophy and methodology on process improvement to a proven effective methodology, and to add and improve yours.
I felt really comfortable while learning this course. It was clear and concise which help me to complete this course.
Covered a huge range of topics and information, in a very accessible and relevant manner.
Very full, value for money – in a safe atmosphere
Excellent trainer – really knows his stuff and makes it enjoyable and practical.
Great interactive learning tool.
Every company should buy into this. I see no reason why this training and methods cannot improve any company.
This course has taught me some skills to help with the processing of an issue at work, to analyse the problem and the tools required to find an outcome/solution.
Excellent/Motivating/A great training experience.
I enjoyed the presentations, was easy to follow. Really got me thinking about Lean and Six Sigma in my work environments and will definitely continue on this lean journey myself.
I have found this to be a very good tool to work with to save waste and improving the process through the DMAIC process making things efficient and a better working environment for all.
The training was very thorough and the pace was perfect.
Found the course thought provoking for everyday situations

Yellow Belt Training Course
4.7
/
5
based on
217
reviews