In an ever-changing workplace, it is almost impossible to predict what career role your child will grow up to take on and what the future workplace will require of them. As parents, we naturally want the best for our children's future and so this uncertainty can be daunting; if the working world they grow into is so different from ours, how can we even begin to know what skills we should be teaching our children to prepare them for success in the increasingly competitive working world?
It is not only parents of the future workforce that can feel uncertainty about what skills are needed in a successful candidate. Companies themselves are often failing to identify the skills it should be looking for in new employees at all levels. Companies must learn what they need from their employees in order to compete with future competitors. If a company can't  change and adapt quickly enough, it will be wiped out by those who can.
As a business owner with over a decade of experience hiring employees and more than 22 years of working as a consultant within other businesses, I can confidently identify the clear skills necessary for success, and therefore what skills we must all afford our children. So, here are the five key skills I think are essential for success in any role:
1. Customer Service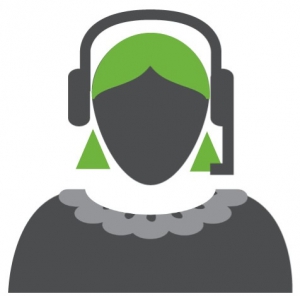 For a business to truly succeed, it needs customer focus at all levels of the organisation. It's often wrongly assumed that within non-customer facing roles, customer service is an irrelevant skill to look for when interviewing. While a job may not require you to deal with external customers, all roles in any industry require positive relationships with internal customers. Internal customers are anyone within business processes who need our services and/or information. For example, a senior manager's internal customers are the staff they are managing. The staff expect certain things to be done by the manager for them to succeed within their roles. It is important to understand that whatever the role, companies will benefit from hiring those people with good customer service skills.
We must begin to gear the school curriculum to support customer service skills; show children what makes good customer service and what does not. Explain the concepts of processes and internal customers at an early age. When I worked for Kodak, I would attend schools and use simple simulations to demonstrate these principles and the kids not only loved it, they were great at it. While it is unlikely that all class members will end up working in customer service, they will all become educated in what is good customer service, how to perform it and why it is so important. They will enter the workforce possessing the vital skills of pleasing both external and internal customers, and so will be an attribute to any company.
2. Encourage Change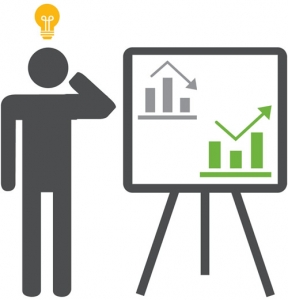 A company that is stuck in its ways and afraid of change will undoubtedly struggle to compete with the new breed of businesses that are flexible and forward-thinking. What do these new successful businesses have that the other companies don't? The answer is simple: a culture of adaptable staff who embrace change in the workplace. Companies must look to hire individuals with this positive approach to change in order to succeed in the ever-changing world of business. If every level of a workforce consists of people open to positive changes and new challenges, it will always be able to compete against existing and emerging competitors.
Children are adaptable and accept change quickly so we need to embrace this while we can and encourage this positive attitude towards change. Although we want to instil the importance of following rules, we mustn't neglect to educate them to challenge the norm. We can do this by involving them in suggesting improvements to their school by forming student councils. We can regularly use different methods of teaching so we don't make them overly reliant on regimented routines. This will condition them to accept any changes in the workplace and they will become the adaptable and forward-thinking individuals that employers seek.
3. Problem Solving
Problem-solving is an essential skill on all levels of a business. Successful companies do not just look for this skill from its managers, they want to create a business in which every person at every level is thinking about improvements, is able to identify and then eliminate problems, and doesn't rely on others to solve issues. Hiring problem solvers results in a company filled with efficient people that provide a constant flow of possible business enhancing ideas.
We must make problem-solving part of the curriculum and teach children how to structurally improve situations. Similar to instilling a positive attitude to change, we must begin by encouraging children to question why things are done in a certain way and if there is a better solution. Children can progress from basic problem-solving skills, and develop the skills necessary to manage groups and lead teams. While companies are not always looking to fill leader positions, problem-solving is still a vital skill; as an employer, I want people to ask why things are done in a certain way and offer solutions that would be quicker, better or cheaper.  A child educated in problem solving will grow into a beneficial member of any team at any level.
4. Presentation Skills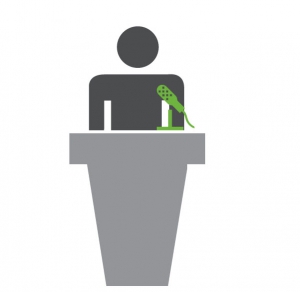 Presentation skills are important in any role throughout a company. A hiring manager may be looking to fill a position that will never require the successful candidate to host a board meeting or present a PowerPoint, but they mustn't neglect to look for presentation skills. All jobs require the ability to confidently explain things. Whether dealing with a colleague or customer; captivating and articulating issues or ideas is essential.
If we give kids the skills to present from a very early age, then when they get to the workplace they have nothing to fear when asked to stand up and explain something. My own six-year-old is currently getting presentation skills training and I can already see that it is adding to his confidence. The kids are asked to give feedback on the other children's performance and encouraged to suggest ways in which they can improve. Through this, they are learning to observe, articulate requirements and coach others, all of which is preparing them to become positive and contributing members in both life and in the workplace.
5. Instill Enthusiasm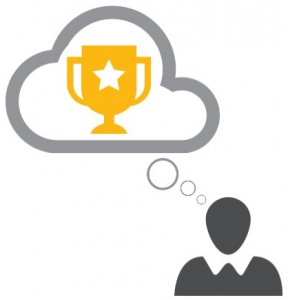 As an employer, one of the key attributes I look for in any prospective team member is drive, enthusiasm and a willingness to learn. Everything else can be taught in time, but it is enthusiasm that sets people apart. An enthusiastic and confident employee will easily engage with both other members of the organisation and customers, and you can trust they will get things done without having to be cajoled into doing so.
We have a fantastic opportunity to foster and nurture the natural enthusiasm of children while they are still in school. I am not suggesting that this is easy, but we must find a way to make it happen; this enthusiasm is invaluable to a successful business and will set your child apart from those competing for the same position.
If we can equip children with these five skills, then we can be confident that we are preparing our children to prosper in their future workplace, whatever industry or role they choose. Similarly, employers must begin to look for these skills when hiring now, as in the next 20 years, companies that do not change and adapt will die. As businesses, we can only succeed by changing the people who are working in our businesses going forward, and that has to start with the people entering our companies.
If you enjoyed this article, take a look at our infographic on the five skills necessary in any job role.