In last week's insight, Bespoke eLearning: To buy or not to buy, we tried to guide you through one of the earliest but often most difficult decisions in the eLearning purchasing process; whether to buy tailor-made eLearning or select a pre-existing course straight from the shelf.
Hopefully, the insight helped you come to the right conclusion for you and your organisation, but if you're still a little stuck, we're here to help again. This time, with a quick questionnaire! 
Just like the questionnaires found in magazines, simply follow the path most appropriate for you. In just a few moments, you will land on the eLearning option best suited to the needs of you and your organisation – so, just give it a go!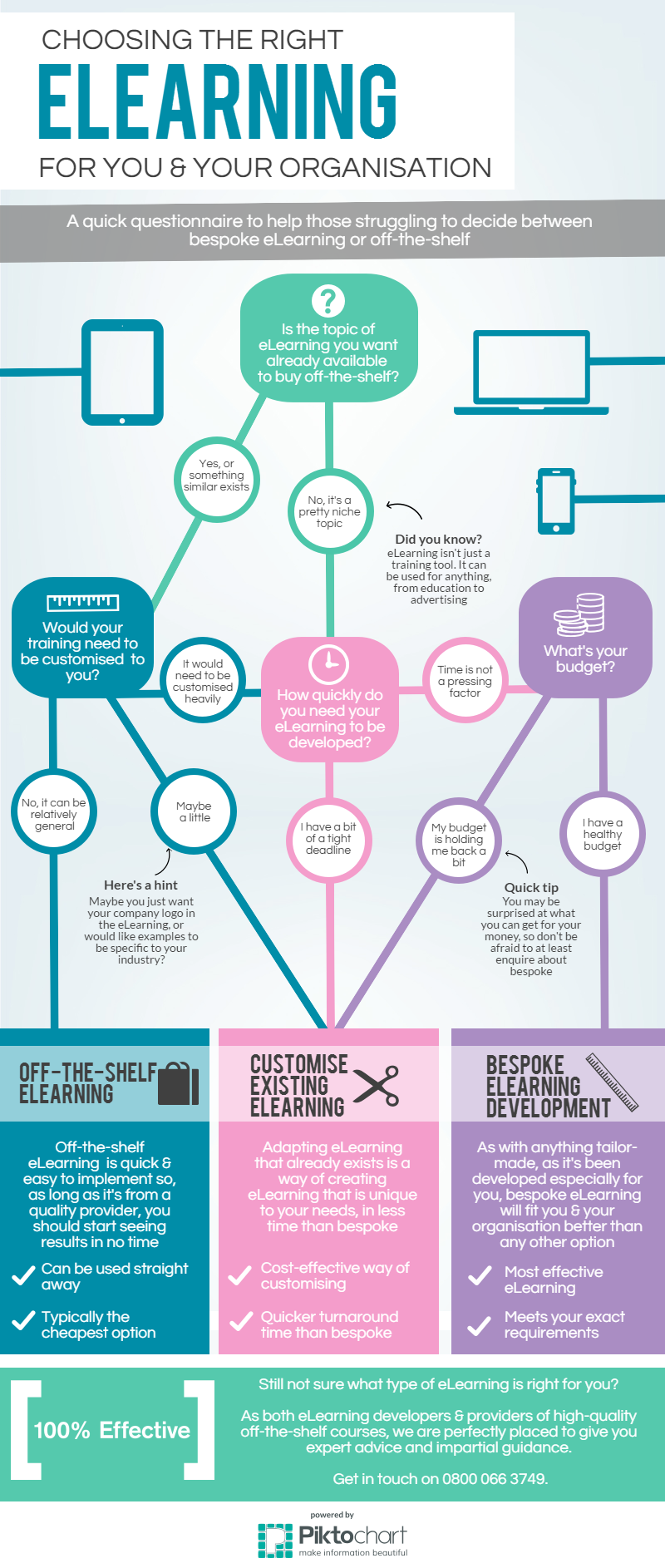 If you're still not sure you've come to the right conclusion and need a little more help, just get in touch. As providers of eLearning that can be bought off-the-shelf and also customised to your needs, as well as being bespoke eLearning developers, we have plenty of experience helping organisations find the best fit for them.
Join us at 10:00 am on 24th May to explore the endless possibilities of eLearning in our latest webinar, A Million and One Ways to Use eLearning – click the button below to reserve your FREE place.