SAVE by purchasing our Lean training Bundle. This includes 10 handpicked Lean courses, chosen by our Master Black Belts. Saving £430+.
What are the benefits of eLearning?
Benjamin Franklin once said: "Tell me and I forget. Teach me and I may remember. Involve me and I learn".
Through eLearning, students are actively engaged and immersed in their learning. By combining visuals, audio and interactivity, eLearning caters to all types of learning styles and transforms even tedious topics into motivating materials. Through regular tasks and quizzes, students can put their knowledge into practice, gain confidence and monitor their progress. Our eLearning courses are a pressure-free learning environment, allowing you to learn at your own pace and at a time and location of your choice.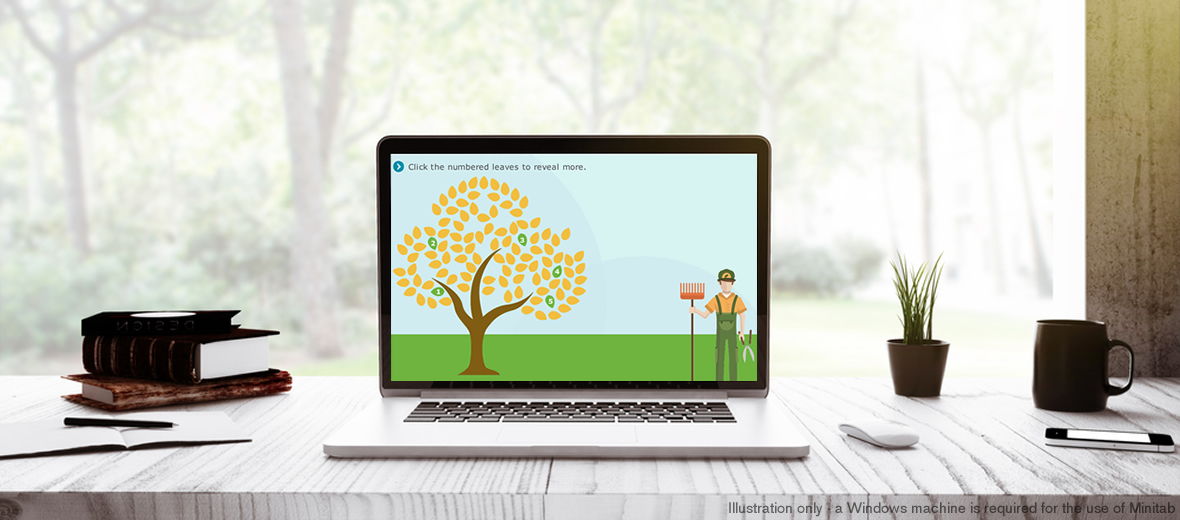 Complete flexibility
Study when you want and for as long as you like. As long as you complete the eLearning course within the provided time, there's no rush.
Accessible 24/7
Are you an early bird? No need to sit twiddling your thumbs as you wait for your course to open! Access your online training anytime of the day, 24 hours a day, 365 days a year.
Engaging media
Reading course materials for hours on end is boring and ineffective. Our Business Improvement and professional courses provide an engaging and effective learning experience.
Lower cost
In today's economic climate, it's important that your training is affordable and effective. Our online training packages provide the same quality training as our classroom training, at a fraction of the cost.
Receive 24/7 access to your training programme and high-quality materials for up to one year

Benefit from engaging, interactive modules designed to accommodate all learning styles

Complete the training online, at your own time and pace

Monitor your own progress with quizzes throughout

Access the eLearning from anywhere in the world

Certify online using the eLearning exams

Access email support from your Master Black Belt

Numerous templates and guides to help you with your projects

Free additional written materials and reports