With our beginnings in consultancy and classroom training, we have grown to become a learning and development provider across all platforms. Today, our training can be accessed anywhere in the world and our expert team of in-house eLearning developers are continuously working to ensure our online courses are innovative, effective, and market-leading. In fact, this month marks the official launch of our new and improved eLearning courses, which we know are going to impress!
But why choose eLearning?
It's important to remember that good eLearning does not replace classroom training, it compliments it. With our fingers firmly pressed on the pulse of training trends, we have been shouting about the benefits of eLearning for some time now; from its educational advantages for the learners themselves, to the financial savings it affords those footing the training bill. But, with so many people still unsure about what eLearning can do for them, we've decided to pull together the facts and figures of these benefits into one bite-size infographic.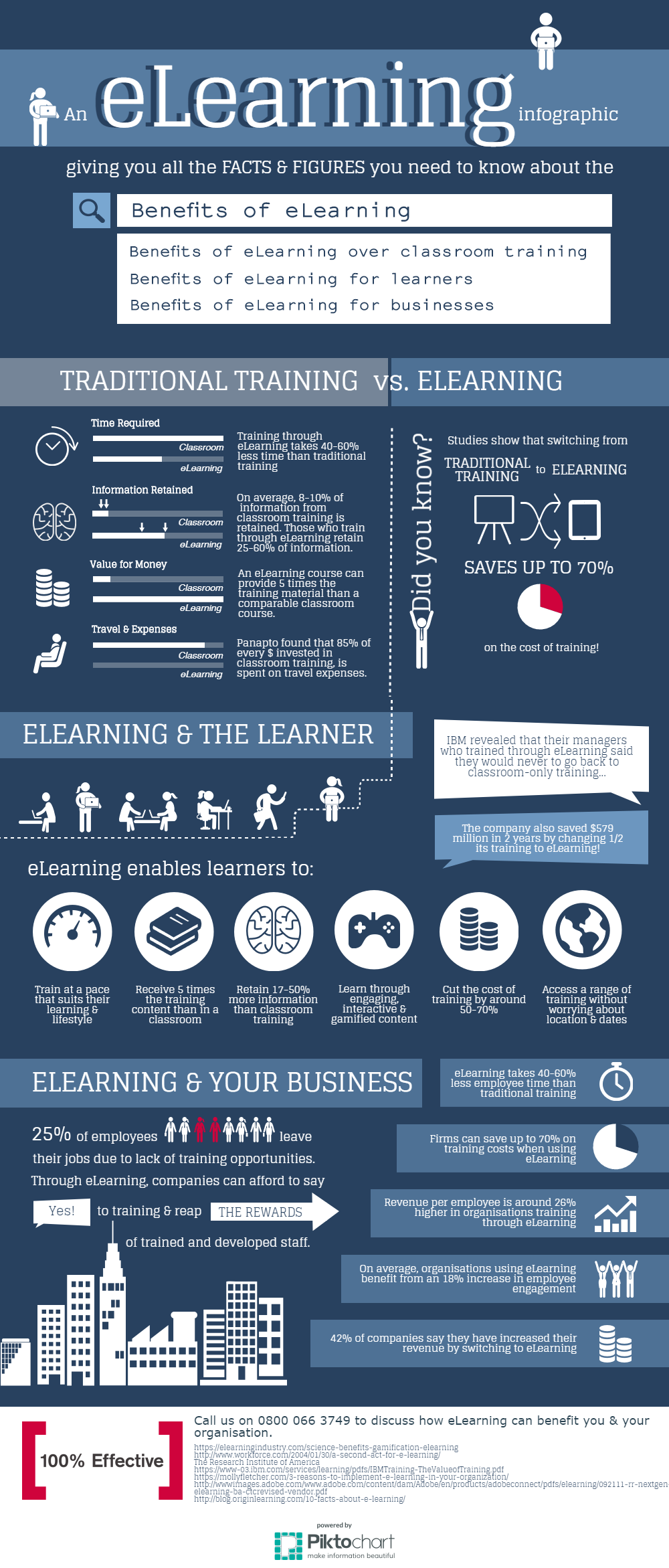 With so many benefits to be gained from eLearning, it's no wonder why it is quickly becoming the go-to training option for both individuals and big businesses. However, it essential to note that these impressive achievements are only gained through high-quality eLearning.
For help and guidance on choosing eLearning training for you or your organisation, contact us on 0800 066 3749. Click the button below to explore our wide range of eLearning courses.