With the New Year comes a fresh set of resolutions. High hopes of finally achieving lifelong goals and promises of new and improved you. But with a poll suggesting 63% of adults who make a New year's resolution fail to keep them (and 66% of those abandoning their goals in the first month!) something seems to be going wrong.
So, why do so many of us falter before we even reach February?
They say that failing to prepare is preparing to fail, and in the midst of New Year's celebrations, it's safe to say most of our goals are set without the proper planning. Whether it is losing weight, kicking a bad habit or even transforming your career, to succeed, you need a plan.
At 100% Effective, we want to see you achieve your 2017 goals and so have used our Business Improvement knowledge to create a goal checklist for success. By completing each of point on the checklist, you will have formed a thorough plan to keep you on track to finally reach your target, whatever it may be.
Click on the checklist below to get a downloadable and printable version.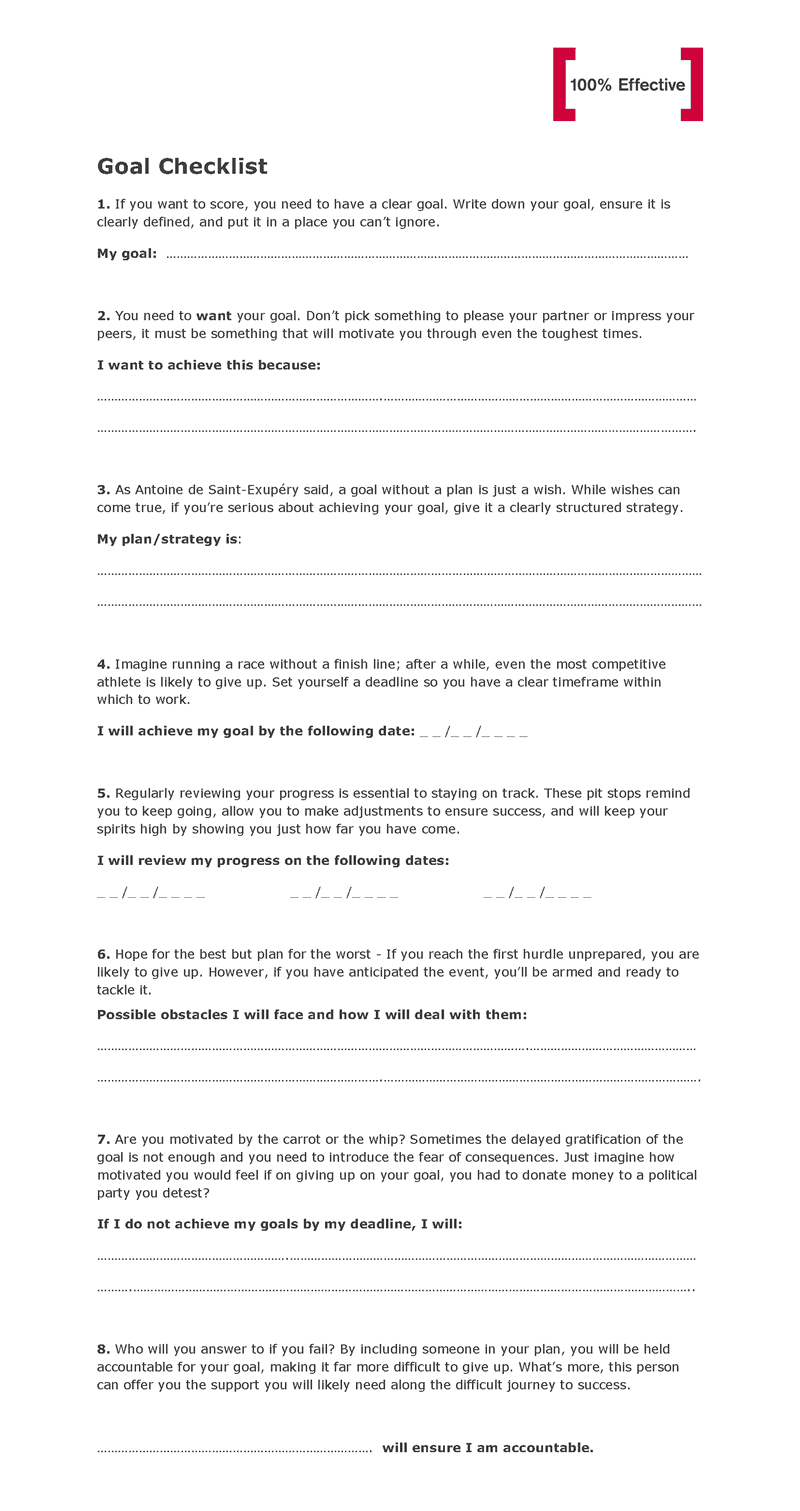 Become 100% Effective in 2017
While the road towards your goal may not be an easy one, this checklist will get you started on the right foot and keep you firmly on track. By completing it before you take any actions towards your goal, you will start 2017 off with a strong foundation for success.
We'd particularly love to hear from those who use this checklist to achieve their professional goals. Whether it's to bag a promotion or completely change your career, get in touch to tell us all about your experience.
If you are interested in interactive online training to help you stand out in the workplace and achieve your professional goals, click the button below. With lifetime support included with each course, we will be there for you every step of the way.