Personal Development Package
22 courses to ensure you stand out in the competitive world of the professional workplace.

Overview
We have created our online Personal Development Package so that those looking to become 100% effective in their professional lives can do so conveniently and affordably.
Including 22 interactive eLearning courses, the package provides all the essential knowledge and professional skills you need to stand out in the workplace. Each course is optimised for all devices and can be accessed 24/7, making it a learning experience that can fit into even the busiest professional's schedule!
OVER £430 OFF
You will receive a complete package of courses worth over £630. That's over £430 off the standard price!
Interviewing Skills
Accounting Skills for the Non Finance
Click on each to explore their individual course pages.
The Benefits
The Personal Development Package is an investment in essential areas of professional life that will continue to benefit you wherever your career takes you. You will gain knowledge and professional skills that not only enable you to thrive and advance in the workplace, but also help you to stand out in the competitive crowd.
By purchasing the courses as part of the Personal Development Package, you will receive a discount off the original value of all courses.
Become a competent and respected professional
Improve your skillset to make your CV shine
Significantly increase your confidence
Prepare yourself to thrive in a leadership role
Gain effective communication skills
Learn to get the most out of both your personal and professional life
You will receive CPD points for each course you complete. We provide a certificate for each course so you can prove your range of professional skills.
Prerequisites
None of the courses included in the Personal Development Package have prerequisites.
Who should attend?
The Personal Development Package has been created for professionals of all areas of life. Those who will particularly benefit are:
Young professionals who want to gain essential skills for the workplace

Individuals looking to advance their careers and improve their CVs

People currently in or looking to progress to leadership positions
What will I learn?
Our Personal Development Package is made up of individual online courses. Each has been designed and developed independently and is a high-quality learning experience in its own right.
Click on each course to explore their content in greater detail:
Facilitation of Effective Meetings: Learn how to engage others, generate productive discussions and hold truly productive meetings.
Self-esteem and Assertiveness: Gain the confidence and assertiveness to get to where you want to be in all areas of life.
Negotiation Skills: Know how to get the most out of your daily discussions by becoming a confident negotiator.
Active Listening Skills: Benefit from effective communication by improving the essential ability to listen.
Building High Performance Teams: Transform your own team or build and nurture new ones.
Little's Law – Do more with less: Start to make the most of your time and learn the art of true productivity.
Building your personal brand: Learn to see yourself as a valuable asset and take the first steps to form a successful personal brand.
Influencing Skills: Develop your levels of communication and interpersonal skills to gain support from those around you.
Voice of the Customer: Gain the tools and techniques to truly understand customer's and define success.
Facilitation Body Language: Tune in to the power of body language and use it to increase your ability to communicate, influence and lead.
Brainstorming: Master the much loved idea generation tool and facilitate creative and enjoyable brainstorming events that get results.
Prioritising in Problem-Solving: Learn the tools and techniques to picking the perfect solution without having to rely on instinct alone.
Pressure Management: Become a productive and positive professional by learning to deal with stress both in and out of the workplace.
Time Management: Take back control of your time and increase your productivity without increasing your working hours.
Presentation Skills: Create interesting and engaging presentations and conduct them with newfound confidence.
Coaching Skills: Inspire, guide, and support others to help them to realise their full potential.
Creative Thinking: Unleash your creativity and inspire others to generate innovative ideas and solve problems.
Giving and Receiving Feedback: Harness the full power of feedback to benefit both you and your team.
Interviewing Skills
Accounting Skills for the non finance
12 months access
CPD points: 22
22 courses included
Interactive eLearning
Optimised for all devices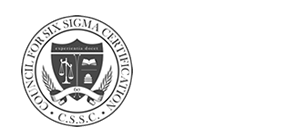 What do our customers say about us?
[testimonial_view id=4]