£
30
inc VAT 

This online course has:
1 month access
Exam included (unlimited retakes)
Optimised for all devices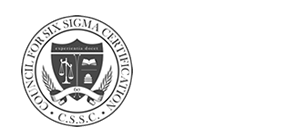 Interviewing is a necessary part of life, but very few people would say they enjoy them. They are supposed to be a double-sided discussion, with prospective employee and potential employer both sizing each other up to see if it's a mutual fit. But, more often than not, they seem to be an interrogation of the interviewee, to see if they deserve the honour of the role.
This short online course will give you skills, tips and techniques to help you approach interviews with confidence and redress the balance. You will learn what to do before an interview in order to be properly prepared, you'll walk through how to get the best out of the interview itself, then you'll also find out how to follow-up afterwards to improve your chance of success. You will complete an interview scenario, helping a fictional character ace his interview.
Our Interviewing Skills training course is fully optimised for desktop, tablet and mobile devices, so you can learn anywhere, anytime, as long as you have an internet connection. With interaction and game-type elements, you'll stay engaged and learn more. We're so confident, that certification is guaranteed.
Attending an interview is always nerve-wracking, even if you're confident you have the skills to do the work. Just because you know you can do the job and would be a great fit at the company, doesn't mean the interviewer will think the same.
This course will help you create that alignment, by helping improve your confidence, develop your communication skills and enable you to focus on presenting your best self during the interview process.
In as little as an hour, you can learn how to improve your chances of securing the job before you even walk into the interview room. You'll get tips and techniques for different types of interview, from one on one to group interviews, and you'll put what you've learned to test as you guide a character through an interview scenario. Following this course you'll be more prepared, more capable and more confident.
If you're considering this course for five or more people, our bulk purchase options might be better for you.
Pricing is available on request, depending on the number of delegates and the level of tailoring required. Click the Enquire Now button to find out more.

For those looking to purchase this course for several individuals, we recommend enquiring about our multi-buy discount. Simply contact us directly or fill in the form below and one of our team will be in touch with a cost-saving quotation.