£
30
inc VAT 

This online course has:
1 month access
Exam included (unlimited retakes)
Optimised for all devices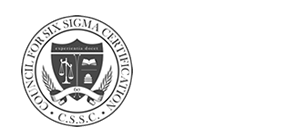 Whether it's positive or negative, feedback is invaluable. When delivered effectively and received well, it can build strong working relationships, motivate team members and transform performance.
Our Giving and Receiving Feedback training course explores all aspects of feedback, both formal and informal. Through our market-leading eLearning, you will gain the knowledge and tools you need to use feedback to its fullest. Packed with interactive exercises, activities, quizzes and more, you will complete the online course confident in your ability to conduct positive and productive feedback sessions.
The feedback training course will take two to five hours to complete, depending on your personal learning pace. The course can be accessed on all devices, 24/7, wherever you have internet access. On successful completion of both the course and exam, you will receive a certificate and 2 CPD points. You will also benefit from our unlimited lifetime support.
Feedback plays a vital role in the success of both individuals and teams. As such, it is common for organisations to offer feedback training to multiple employees. If you are interested in offering this Giving and Receiving Feedback training course to several people, please contact us to discuss our in-house and bulk purchase options.

For those looking to purchase this Giving and Receiving Feedback Training course for several individuals, we recommend enquiring about our multi-buy discount. Simply contact us directly or fill in the form below and one of our team will be in touch with a cost-saving quotation.
Here are our most recent comments on this course. To view the full list,
click here
.
Easy to identify module, purchase, timelines provided, access
Priyanku
Jul 2019
Good summary of what lean is
Geslany
Jul 2019
Excellent and will be put to great use in future Kaizen projects!!
Jamie
May 2019
It was very informative, my personal objective was to become more confident in facilitating, and this has helped me become more confident in this.
Carol
May 2019
It was easy to follow and had the right amount of information I needed!
Elana
May 2019
A easy and enjoyable way to complete courses
Ryan
May 2019
In a short few weeks i have learned so much and gained an extra skill set that could broaden my career
Rearna
Apr 2019
Very easy to do this training
Iulian
Apr 2019
Clear delivery and excellent clarity on how to apply in my own workplace
Simon
Mar 2019
Great course and very in depth.
Andrew
Mar 2019
Well presented with the right level of knowledge.
Andrew
Feb 2019

Giving and Receiving Feedback Training