£
30
inc VAT 

This online course has:
1 month access
Exam included (unlimited retakes)
Optimised for all devices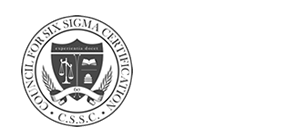 Communication is an essential part of life, but all too often we can find ourselves at the centre of misunderstandings. Sometimes what we say is not exactly what we mean, and that doesn't become clear until something highlights the disparity. At work, this often means we get a project or service delivered in a way we did not expect – late, different or simply not what we wanted.
Communication is an essential part of our daily lives. Even if we don't open our mouths, our demeanor and body language is conveying a message to those around us – and sometimes it's not the message we want to project!
This online Communication Skills course will help you become a more effective and positive communicator. You'll be able to identify the common problems holding you back, learn about nonverbal messages, build on your listening skills and develop your ability to handle difficult situations with tact.
An online course, this eLearning is interactive and engaging. You'll work through a series of tasks with the aim to earn as many badges as you can. The course is optimised for all desktop and mobile devices, so you can learn on the go if you want! You'll have access for one month, and during that time can enjoy your course 24 hours a day, 7 days a week.
These breakdowns in communication are a source of conflict, and are always an unnecessary expense for business – even if it just requires your time to fix.
This short, interactive online course will give you the skills, tips and techniques you need to improve how you give and receive communications.
If you need to train five or more people in Communication Skills, it might be better to speak to us about our bulk purchasing options.
Pricing is available on request, depending on the number of delegates and the level of tailoring required. Click the Enquire Now button to find out more.

For those looking to purchase this Communication Skills Training course for several individuals, we recommend enquiring about our multi-buy discount. Simply contact us directly or fill in the form below and one of our team will be in touch with a cost-saving quotation.
Here are the most recent reviews, to view the full list
click here
.
A superb training experience with a tutor who is an absolute master of his subject and with a worldwide reputation
John
Jul 2019
It was a long challenging journey but the support was SUPER to help me complete. It ticked all boxes. I am now ready to take BB to mining industry.
Mmapula
Jun 2019
He looks a professional, explains in a smooth way, talks clear even for the do not native English persons.
Mahmoud
Jun 2019
It was a challenging training, but it does provide good value for time and money spent
Kirill
May 2019
A long trek but the journey was enjoyable and eye opening
Garry
May 2019
Online is a good way to become qualified if it's impractical to schedule training during work time, but in future I would want to go for a classroom course.
Andrew
Jan 2019
100pc effective provided a quality training experience that met my goals in a well presented and knowledgeable format
Mark
Nov 2018
Trainer made the statistical elements come alive for non statistical people like myself
Julian
Nov 2018
The ability to undertake a course such as Lean Six Sigma Black Belt online has enabled me to learn to a far greater depth, at my own pace, and transfer that learning into the workplace more effectively. Far more so than a traditional face to face course.
Evan
Oct 2018
Recommend to take the full Black belt course or the Black belt upgrade course adjacent to the green belt.
Nicolaj
Sep 2018
Convenient, enriching and useful
Henning
Sep 2018
In-depth and comprehensive
Hugh
Aug 2018
Insightful straight forward training and great support on email and live chat
Peter
Apr 2018
Mike Titchen is a fantastic trainer, he really helps you to understand the task at hand and the steps required in identifying problems and solving them.
Lewis
Apr 2018
A lot of case studies and practise of using statistical toolings are extremely useful
Liang
Apr 2018
The content is compact and interactive. The trainer brought plenty of live cases into teaching and this helps the training receivers to bind those knowledges with their job related experiences.
Liang
Mar 2018
Excellent on-line Black Belt course which I really enjoyed. MBB responses to queries & submissions were quick, & general support was very good. I'd recommend the on-line training through 100% Effective to others.
Mark
Feb 2018

Communication Skills Training