£
30
inc VAT 

This online course has:
1 month access
Exam included (unlimited retakes)
Optimised for all devices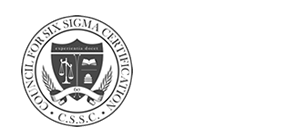 Communication is an essential part of life, but all too often we can find ourselves at the centre of misunderstandings. Sometimes what we say is not exactly what we mean, and that doesn't become clear until something highlights the disparity. At work, this often means we get a project or service delivered in a way we did not expect – late, different or simply not what we wanted.
Communication is an essential part of our daily lives. Even if we don't open our mouths, our demeanor and body language is conveying a message to those around us – and sometimes it's not the message we want to project!
This online Communication Skills course will help you become a more effective and positive communicator. You'll be able to identify the common problems holding you back, learn about nonverbal messages, build on your listening skills and develop your ability to handle difficult situations with tact.
An online course, this eLearning is interactive and engaging. You'll work through a series of tasks with the aim to earn as many badges as you can. The course is optimised for all desktop and mobile devices, so you can learn on the go if you want! You'll have access for one month, and during that time can enjoy your course 24 hours a day, 7 days a week.
These breakdowns in communication are a source of conflict, and are always an unnecessary expense for business – even if it just requires your time to fix.
This short, interactive online course will give you the skills, tips and techniques you need to improve how you give and receive communications.
If you need to train five or more people in Communication Skills, it might be better to speak to us about our bulk purchasing options.
Pricing is available on request, depending on the number of delegates and the level of tailoring required. Click the Enquire Now button to find out more.

For those looking to purchase this Communication Skills Training course for several individuals, we recommend enquiring about our multi-buy discount. Simply contact us directly or fill in the form below and one of our team will be in touch with a cost-saving quotation.

Communication Skills Training