Online Self-Esteem and Assertiveness Training
Build your Self-Esteem and become more Assertive through this highly engaging, online training course designed by experts. Lean how to become assertive and build your self esteem through online and offline exercises, then download your certificate in Self Esteem and Assertiveness which will benefit you for life.
Low self-esteem can cause a ripple effect throughout your professional and personal life, holding you back from reaching your full potential. By increasing your self-esteem and becoming more assertive you'll find yourself more able to succeed at work, and more confident in your personal life.
Recognise your worth
Develop techniques for eliminating unhealthy thought patterns and replacing them with supportive patterns
Learn how to turn negative thoughts into positive ones
Learn how to get what you want
Set goals that reflect your dreams and desires, and reinforce healthy patterns
As this course takes just a few hours to complete, you could start building your confidence today. So, what are you waiting for invest in yourself today and become more confident and assured? Believe in yourself and see amazing results.


1 month access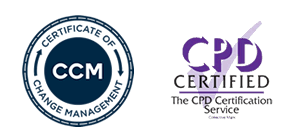 Course content
This short course will teach you how to better understand self-esteem and its wider impact. You'll be given the tools you need to improve your self-esteem, increase your assertiveness and help you to become a better communicator in a few short hours.
Defining self-esteem
The link between assertiveness and self-esteem
Characteristics of low self-esteem
The impact of negative self-talk
How to be 'good enough'
Developing healthier patterns
Building confidence in others
Building your own confidence
Reversing negative thoughts
How to ask for what you want
Being assertive and getting results
Setting goals and identifying your dreams
Who should attend?
This course is perfect for anyone who thinks they may be being held back by either low self-worth or a lack of assertiveness. You'll be provided with some key tips for improving your confidence and preventing negative thoughts, as well as advice on how to ask for what you want (and get it).
This course offers general tips and suggestions specifically developed in the context of professional development, and should not replace medical advice if you think low self-worth is having a significant, damaging impact on your work or relationships.
Reviews
Here are the most recent reviews, to view the full list click here.
Easy to identify module, purchase, timelines provided, access
Priyanku
Jul 2019
Good summary of what lean is
Geslany
Jul 2019
Excellent and will be put to great use in future Kaizen projects!!
Jamie
May 2019
It was very informative, my personal objective was to become more confident in facilitating, and this has helped me become more confident in this.
Carol
May 2019
It was easy to follow and had the right amount of information I needed!
Elana
May 2019
A easy and enjoyable way to complete courses
Ryan
May 2019
In a short few weeks i have learned so much and gained an extra skill set that could broaden my career
Rearna
Apr 2019
Very easy to do this training
Iulian
Apr 2019
Clear delivery and excellent clarity on how to apply in my own workplace
Simon
Mar 2019
Great course and very in depth.
Andrew
Mar 2019
Well presented with the right level of knowledge.
Andrew
Feb 2019

Building Self-Esteem and Assertiveness