£
30
inc VAT 

This online course has:
1 month access
Exam included (unlimited retakes)
Optimised for all devices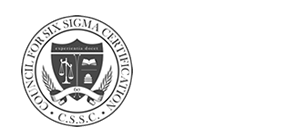 Designed and developed by our team of Business Improvement and eLearning experts, Building High Performance Teams training offers an optimum educational experience. Including interactive activities, case studies and knowledge checks, you will complete the course confident in your new skills.
There's no need to worry about taking time out of the office, as all course material is online. This means you can train at a time and place that suits you, and start building your effective teams straight away!
This course takes around two hours to complete, but with one month's access to the Building High Performance Teams content, there's plenty of time to learn at your own pace. To support your learning and ensure your continued success creating effective teams, we also offer lifetime email and phone support.
All of our online courses are optimised for desktops, laptops and tablets. This course has a British English voiceover.
For organisations interested in offering Building High Performance Teams training to multiple employees, we provides an in-house training option.
All in-house courses can be tailored to suit your particular business needs. To discuss this option, click the button above.

For those looking to purchase this Building High Performance Teams course for several individuals, we recommend enquiring about our multi-buy discount. Simply contact us directly or fill in the form below and one of our team will be in touch with a cost-saving quotation.
Here are the most recent reviews, to view the full list
click here
.
Easy to identify module, purchase, timelines provided, access
Priyanku
Jul 2019
Good summary of what lean is
Geslany
Jul 2019
Excellent and will be put to great use in future Kaizen projects!!
Jamie
May 2019
It was very informative, my personal objective was to become more confident in facilitating, and this has helped me become more confident in this.
Carol
May 2019
It was easy to follow and had the right amount of information I needed!
Elana
May 2019
A easy and enjoyable way to complete courses
Ryan
May 2019
In a short few weeks i have learned so much and gained an extra skill set that could broaden my career
Rearna
Apr 2019
Very easy to do this training
Iulian
Apr 2019
Clear delivery and excellent clarity on how to apply in my own workplace
Simon
Mar 2019
Great course and very in depth.
Andrew
Mar 2019
Well presented with the right level of knowledge.
Andrew
Feb 2019

Building High Performance Teams