In October 2014, the Office for National Statistics (ONS) won the British Quality Foundation's 2014 Lean Six Sigma Award at the 2014 UK Excellence Award Ceremony.
A key criterion of the award was the collaboration of teams to reduce waste within their processes, with the ONS focussing on raising field force operational capacity.
The Green Belt project was selected when inconsistencies in long-term sickness absence management were identified. This created a strain on field force resources, resulting in the need to recruit and train staff to cover the work load.
The Office for National Statistics actively collects data and publishes statistics related to the economy, population and society at national, regional and local levels in the UK. This includes measures from price inflation to life expectancy. It also conducts the census in England and Wales every ten years. It is an organisation concerned with numbers, data and analysis. With more than 3,000 staff compiling some 650 statistical releases each year, it's the largest independent producer of official statistics in the UK.
Rushmi Laidlaw, the lead Black Belt consultant for the ONS Continuous Improvement Zone, explained that staff on the field force are highly-skilled in the collection of data using surveys, so long term sickness is particularly challenging. A conservative estimate for the lost resource came in at over £100,000 a year, not including the impact of stress on remaining staff and managers from an increased workload.
"The breakdown in long-term sickness referrals was resulting in 1,500 days every year of field force time," said Rushmi.
"They're very specialist, so you can't just replace them. That usually means the rest
of the field force somehow has to cover their workload, and that causes problems."
Rushmi mentored her Green Belt Lindsay Cracknell and a broader business area team throughout the project, to bring the process under control. The team used the DMAIC structure to identify what was causing the problem, and then implemented a solution based on the 5S teachings.
The solution was to develop a "one-stop shop" for long-term sickness absences to deliver a more streamlined process. The process of referring a long-term sickness case has a clearly defined, structured progression, with managers informed each time a stage is completed. All managers and HR personnel can now see the actions throughout the process to avoid confusion.
 "As a result we are getting more accurate information about the long-term sickness, which is helping us get people back to work quicker – and is reducing the stress levels of staff and managers," Rushmi explained, adding: "It saves a lot of time and removes duplication of effort."
"I'm now working to implement something similar but on a larger scale across the rest of the ONS, and we're also looking at collaborating across government with the Cabinet Office."
Rushmi completed her Green Belt training with 100% Effective in 2009, while working as a Technical Quality Improvement Specialist at British Biocell (Inverness Medical). Following a number of Change Management roles, Rushmi went on to take 100% Effective's Fast Track Black Belt course in 2012 and certified as a Lean Six Sigma Black Belt shortly afterwards.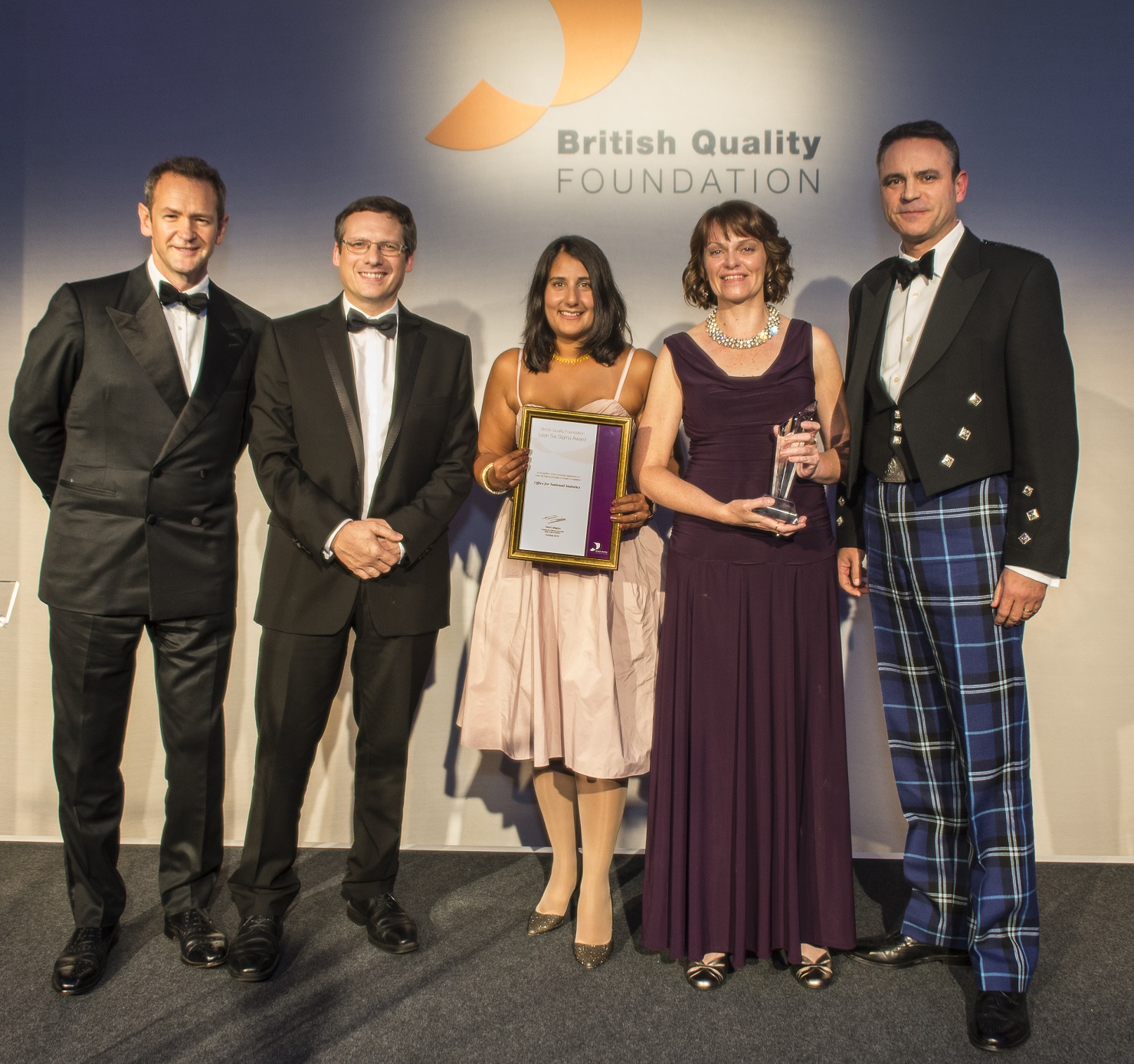 "I've been using the Lean Six Sigma techniques from when I was in the pharmaceutical industry in my early days as a manager, but the formal training with 100% Effective really helped me develop a better understanding and structure to projects and programmes."
Taking the Lean Six Sigma training with 100% Effective has made a huge difference to the trajectory of her career, Rushmi explains.
"It's been a really positive change for my career and the ONS."
Rushmi currently works with 300 Yellow Belts and 64 Green Belts, and has developed a White Belt course herself. She credits the strength and depth of her Lean Six Sigma training for her confidence in being able to mentor such a large team effectively – and with securing her current role in the first place.
"If I'd not done the training and accreditation with 100% Effective I wouldn't have this job, because even though I'd previously worked as a CI manager, I hadn't got the certification."
Being certified can make all the difference with hiring managers, as without it there is no guarantee you have the skills to effectively run a successful project and manage a Lean Six Sigma team.
"We went to the BQF awards, and we won. It's great recognition for me as a CI professional, because it shows the quality of my training and the delivery of LSS mentored projects."