£
30
inc VAT 

This online course has:
1 month access
Exam included (unlimited retakes)
Optimised for all devices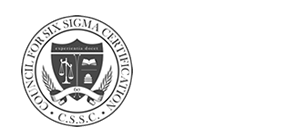 Understanding the voice of your customer is essential for all businesses, regardless of industry or sector. If you're delivering a product or service, even if it's not- for-profit, it pays to understand what your customers need.
But remember, your customers are not just the people using your product or service, they are your employees and your regulators.
This course is delivered online via our market-leading eLearning. You'll learn firsthand how to complete a Voice of the Customer exercise by exploring the process with activities, animations and in-course tasks. While most people finish the course within one hour, we recommend you allow up to two hours to complete your Voice of the Customer training, including exercises.
As this training is fully mobile optimised, you won't be tied to your desk – you can complete it on tablets and laptops too. In fact, you can learn about Voice of the Customer anywhere you have an internet connection. Plus, you'll gain lifetime support, a certificate of completion and 1 CPD point.
If you intend to enrol five or more people on this training course then talk to us about the potential for creating an in-house course, or the options for bulk purchases. Click the button above to get in touch.
Pricing is available on request, depending on the number of delegates and the level of tailoring required. Click the button above now to enquire.

For those looking to purchase this Voice of the Customer Training Course course for several individuals, we recommend enquiring about our multi-buy discount. Simply contact us directly or fill in the form below and one of our team will be in touch with a cost-saving quotation.
Here are the most recent reviews, to view the full list
click here
.
Mike was a good trainer and very knowledgeable, always very supportive and willing to answer any questions and make sure everyone understood before moving onto the next part.
Charlie
Jul 2019
Explained simply yet thoroughly
Alison
Jun 2019
Brilliant, I have learnt so much from completing this course and look forward to using it on new projects
Victoria
Apr 2019
Great way to measure your current philosophy and methodology on process improvement to a proven effective methodology, and to add and improve yours.
Breanne
Apr 2019
I felt really comfortable while learning this course. It was clear and concise which help me to complete this course.
Bikram
Mar 2019
Covered a huge range of topics and information, in a very accessible and relevant manner.
Rachel
Feb 2019
Very full, value for money – in a safe atmosphere
Caroline
Feb 2019
Excellent trainer – really knows his stuff and makes it enjoyable and practical.
Alison
Feb 2019
Great interactive learning tool.
Hannah
Feb 2019
Every company should buy into this. I see no reason why this training and methods cannot improve any company.
Mike
Jan 2019
This course has taught me some skills to help with the processing of an issue at work, to analyse the problem and the tools required to find an outcome/solution.
Ali
Jan 2019
Excellent/Motivating/A great training experience.
Rachael
Jan 2019
I enjoyed the presentations, was easy to follow. Really got me thinking about Lean and Six Sigma in my work environments and will definitely continue on this lean journey myself.
Nickie
Jan 2019
I have found this to be a very good tool to work with to save waste and improving the process through the DMAIC process making things efficient and a better working environment for all.
Paul
Jan 2019
The training was very thorough and the pace was perfect.
Michael
Nov 2018

Voice of the Customer Training Course