£
60
inc VAT 

This online course has:
1 month access
Exam included (unlimited retakes)
Optimised for all devices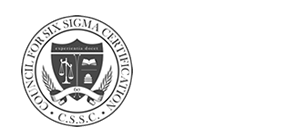 No matter what industry or profession you work in, it's often useful to understand who has a vested interested in the work you are doing – and who it would be beneficial to have on your side. There are many instances in our professional lives when we need to make some changes that may not be popular, and knowing who could help us to smooth that transition is invaluable.
This interactive eLearning course gives you all of the skills you need to carry out a stakeholder analysis and then put steps in place to manage your relationship and communication with those key people.
Over the course the course, you'll enjoy an interactive learning experience that includes exercises, activities, quizzes and more to cement your learning. This Stakeholder Analysis training is fully mobile optimised and can be completed on any desktop or mobile device.
100% Effective's eLearning is some of the best on the market, and comes with unlimited lifetime support – so whether you need some advice in one year, or ten, you can be confident that we'll help however we can.
Stakeholder Analysis is a useful tool for managers, so it's common for organisations to train their leadership team in it. If you want to train several people in Stakeholder Analysis, get in touch to discuss our in-house and bulk purchase options.

For those looking to purchase this Stakeholder Analysis Training Course course for several individuals, we recommend enquiring about our multi-buy discount. Simply contact us directly or fill in the form below and one of our team will be in touch with a cost-saving quotation.

Stakeholder Analysis Training Course