£
30
inc VAT 

This online course has:
1 month access
Exam included (unlimited retakes)
Optimised for all devices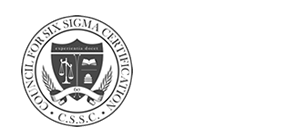 There's a huge focus on prioritising time and tasks at work to become more efficient. But what happens when you've already identified which tasks need to be improved, and then need to work out the best way to move forward?
This short eLearning course teaches you the key skills you need when it comes to prioritising for problem-solving. You can complete the course in one hour, although you should allow up to two as duration depends on your pace of learning. You'll get access for a full month.
You'll learn how to organise your ideas for improvement, how to prioritise them and then how you should select the best one for your criteria and circumstances.
All eLearning is optimised for desktops, laptops and tablets, and contains exercises and quizzes to ensure you gain the practical skills you need. You'll complete an exam after the course and, if you pass, will receive a certificate illustrating your new skills for prioritising.
This course has a British English voiceover and comes with unlimited email and phone support.

For those looking to purchase this Prioritising in Problem Solving course for several individuals, we recommend enquiring about our multi-buy discount. Simply contact us directly or fill in the form below and one of our team will be in touch with a cost-saving quotation.

Prioritising in Problem Solving