£
3,995

About the virtual course:
Duration: 5 days
Free online Black Belt course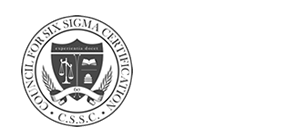 One of the best options for becoming a trained Master Black Belt is to take a virtual classroom course with us. This training course combines a mix of online study with intensive virtual classroom sessions and a strong focus on self-led personal development. You'll spend five days in the class, but you'll also be expected to do some online study and spend time creating and compiling your improvement portfolio. In order to certify, you'll need to coach Green and Black Belts on an improvement project too – so ensure you allow enough time for your training.
Our skilled Master Black Belts will help you apply your existing skills in a new way to take on a more consultative role.
Included in the course is a year's free access to the online Lean Six Sigma Black Belt training and lifetime support so you can continue to build on your abilities once you've completed the course.
In certain circumstances, we can also deliver Master Black Belt training as an in-house course. Our in-house Master Black Belt training follows the same format as the classroom course but can be delivered at a venue of your choice and is often delivered on a one-to-one basis.
There are many benefits to delivering such an intensive course onsite. For example, by bringing our Master Black Belt trainers to your door, you will minimise the time such important employees spend away from their daily duties. Training will also be enhanced by allowing your dedicated Master Black Belt to focus solely on your organisation's needs.
If your organisation is interested in providing in-house Master Black Belt training, click the enquire button. If you would like assistance exploring the option of Master Black Belt training further, you can also get in touch to talk to one of our experienced team.

For those looking to purchase this Lean Six Sigma Master Black Belt course for several individuals, we recommend enquiring about our multi-buy discount. Simply contact us directly or fill in the form below and one of our team will be in touch with a cost-saving quotation.

Lean Six Sigma Master Black Belt