£
POA

About the classroom course:
Duration: 5 days
Free online Black Belt course
Bi-monthly drop-in surgery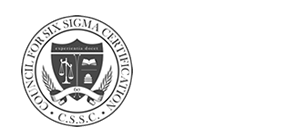 In order to provide high quality Black Belt training in such a condensed time frame, our Intense Black Belt training begins even before entering the classroom. Attendees are required to complete an array of eLearning prior to the training days to ensure they have the necessary level of knowledge to get the most out of their learning.
Over five days, one of our experienced Master Black Belts will teach you the tools and techniques to confidently lead a successful Lean Six Sigma project. Your trainer will employ a blended approach, using a range of teaching methods to accommodate all styles of learning and achieve the best learning outcomes for all students. The intensity of the course continues beyond classroom hours, as students are required to complete tasks and project work for the following session.
Whilst this fast track Black Belt course takes a significant amount of dedication, you will benefit from our unparalleled learning support. After completing the course, you will also receive one year's free online Black Belt training to help solidify your learning. Your course includes three one-to-one follow-up coaching sessions and unlimited email support from your Master Black Belt.
Our Intense Black Belt training is far from an easy option, but we are so confident in our training that we guarantee you pass your exam and certify.
For those looking to train more than four people, we offer the option of an in-house Intensive Black Belt course. You will receive the same fast-tracked training as our classroom course, but delivered at a location of your choice.
This option often proves the most convenient and cost-effective for organisations, reducing the hours staff are away from work and eliminating travel expense. Trainees also benefit from the dedicated attention of our expert Master Black Belt training, which can result in trainees gaining a stronger understanding of the topic and tools.
To enquire about our in-house Intensive Black Belt training and receive a quotation, please click the 'Enquire Now' button above. You can also call our team of advisors on 0800 066 3749, for more information and guidance.

For those looking to purchase this Lean Six Sigma Intensive Black Belt course for several individuals, we recommend enquiring about our multi-buy discount. Simply contact us directly or fill in the form below and one of our team will be in touch with a cost-saving quotation.
Here are the most recent reviews, to view the full list
click here
.
A very good way of learning LSS with real life practical examples given by a trainer with vast experience conducting LSS projects and a theoretical knowledge that ensured he could answer all our questions with high quality answers
Andreas K
Aug 2017
Intense. Discussions were initiated but we had no time to complete them
Martin F
Aug 2017
The Intensive Black Belt course is as it says, intensive. If you are prepared to fully commit to the pre reading and the course itself, both in the day and each evening with additional work, you will get the most benefit and understanding in this short period. This will need to be supported by further reading and personal education following the course but with the aim of continual improvement….this would always be the case. Apply yourself fully all week and you will learn a huge amount.
Nigel P
Apr 2016
The training course was extremely well facilitated. A lot of material was covered in a short period of time however I was engaged throughout.
Anonymous
Apr 2016
We had a lot of fun, and the I wish we had more time for both practical exercises and practical experience exchange.
Jon B
Jan 2016
A very intense and stretching course, that has equipped me with information and skills that will enable me to deliver results to my organisation.
Alice T
Aug 2015
Globally I am very happy to understand what Lean Six Sigma is and relearn some statistics.
Chihyuan L
Feb 2015
The Fast Track Black Belt course with 100% Effective, although intensive, has equipped me with the materials, knowledge and confidence to seriously apply Lean Six Sigma within my organisation. The standard of the trainer and the depth of learning throughout the week will serve me well in future years in delivering LSS projects. Many thanks!
Matt D
Jan 2015
100% Effective Lean Six Sigma training experience has unlocked the key to applying DMAIC methodology within my working environment.
Kailash D
Dec 2014
The training delivery is excellent but be prepared to commit to the time required in pre reading etc. You get out what you put in.
Jason C
Dec 2014
An excellent and very enjoyable course which was very well delivered, with plenty of 'real life' examples of how tools could be applied in the work place.
Tom H
Dec 2014
The Black Belt training really opened my eyes up to areas of statistics and project management which I had never considered before. My newly learned skills and knowledge will not only help me in the workplace but will also help me in day-to-day life!
Ryan M
Dec 2014
Intense, the trainer made the best of the time we had and, perhaps best of all, related everything to practical experience.
Johan G
Aug 2014
Intense and encouraging with new insight regarding Lean Six Sigma
Kenneth G
Aug 2014

Lean Six Sigma Intensive Black Belt
4.9
/
5
based on
18
reviews