£1,140inc VAT

This online course has:
6 months access
Proof of experience required
Exam included (unlimited retakes)
2 hours coaching
Optimised for all devices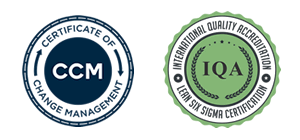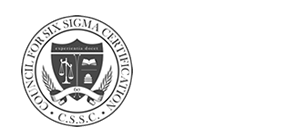 Become a certified Lean Six Sigma Green Belt, by upgrading your 100% Effective Yellow Belt qualification. This Lean Six Sigma Green Belt Upgrade training includes approximately 40 hours of online lessons and exercises and then approximately 25 hours of project work.
Our Green Belt Upgrade training covers both the technical aspects of Lean Six Sigma, but also the all-important softer Change Management skills needed to ensure a solution is accepted into your organisation. Upgrading your Yellow Belt to Green Belt course without learning how to ensure your solutions are accepted will lead to frustration and wasted effort. Don't just learn the theory, learn how to apply your learning and be effective.
Those who certify by applying solutions to real projects have the most marketable skills, as they have already proven themselves to be successful.

If you have four or more delegates in your organisation who are looking to upgrade to Lean Six Sigma Green Belt level, our in-house option is the most convenient, cost-effective and productive way to provide training and certification to employees.
Each in-house Lean Six Sigma Green Belt Upgrade training course we deliver is created to fit with your exact company requirements. We will design a course to take into account your past experience, culture and history to provide you with a learning experience that works for you. We can alter the structure, approach and adapt the tools covered to make it your training course.
To find out more about in-house Green Belt Upgrade training, click the enquire button or get in touch.

For those looking to purchase this Lean Six Sigma Green Belt Upgrade course for several individuals, we recommend enquiring about our multi-buy discount. Simply contact us directly or fill in the form below and one of our team will be in touch with a cost-saving quotation.
Here are the most recent reviews, to view the full list click here.
It was a good experience a bit overwhelming at times but overall very helpful in my department
Makes you think differently
This course equipped me with the tools to go forward with a significant problem.
Overwhelming but awesome.
Mike was extremely knowledgeable and well-versed in all areas of lean six sigma. This was communicated quite well to all students.
The training experience provided was well-done. Any shortcoming of it or my own lack of understanding is a result of my own (level of experience and understanding of prior concepts).
I thoroughly enjoyed the course as a whole and know it will be very useful in my work.
The training was thorough and detailed and provided a platform on which to build almost any project to enable effective improvements.
LSS is not just a tool set but also a mindset. It was clear that our trainer believed in the methods that he was teaching and motivated our group to strive for higher standards in our day-to-day jobs.
Very interesting and dense training journey. An additional day for more relevant case studies (maybe from same business) would be highly beneficial.
The training was rewarding, it allowed me to acquire new tools and to supplement my knowledge on the tools that I already knew.
Some useful tools and insight, most of training was not relevant for me (covered topics were already familiar to me)
The training was well delivered, relevant and useful. Nevertheless, due to the different level of previous experience of the group, some parts of it were not very interesting/useful and I would have liked more time to explore certain areas more in details as well as more practical activities and exercises.
We received clear, well explained training from a highly experienced professional who made it clear how Lean Six Sigma concepts could be applied to projects in all roles. It was immediately obvious from the training how we could use these principles in our projects and helped clarify many points for us going forward. All in all, very worthwhile.
Very thorough and useful information given throughout the course.
Looking forward to applying the concepts learned and to the second part of the training

Lean Six Sigma Green Belt Upgrade