£
POA

This online course has:
6 months access
Proof of experience required
Exam included (unlimited retakes)
2 hours coaching
Optimised for all devices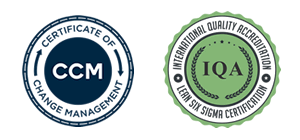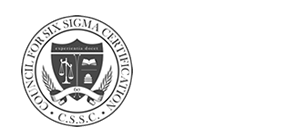 Become a certified Lean Six Sigma Green Belt, by upgrading your 100% Effective Yellow Belt qualification. This Lean Six Sigma Green Belt Upgrade training includes approximately 40 hours of online lessons and exercises and then approximately 25 hours of project work.
Our Green Belt Upgrade training covers both the technical aspects of Lean Six Sigma, but also the all-important softer Change Management skills needed to ensure a solution is accepted into your organisation. Upgrading your Yellow Belt to Green Belt course without learning how to ensure your solutions are accepted will lead to frustration and wasted effort. Don't just learn the theory, learn how to apply your learning and be effective.
Those who certify by applying solutions to real projects have the most marketable skills, as they have already proven themselves to be successful.

If you have four or more delegates in your organisation who are looking to upgrade to Lean Six Sigma Green Belt level, our in-house option is the most convenient, cost-effective and productive way to provide training and certification to employees.
Each in-house Lean Six Sigma Green Belt Upgrade training course we deliver is created to fit with your exact company requirements. We will design a course to take into account your past experience, culture and history to provide you with a learning experience that works for you. We can alter the structure, approach and adapt the tools covered to make it your training course.
To find out more about in-house Green Belt Upgrade training, click the enquire button or get in touch.

For those looking to purchase this Lean Six Sigma Green Belt Upgrade course for several individuals, we recommend enquiring about our multi-buy discount. Simply contact us directly or fill in the form below and one of our team will be in touch with a cost-saving quotation.
Here are the most recent reviews, to view the full list click here.
A huge amount of knowledge imparted from an engaging trainer.
Andrew
Jun 2019
A fast-paced, information and data heavy week spent learning about waste disposal and variation elimination.
Martyn
Jun 2019
Delivered by a very knowledgable and passionate trainer but veered too far into the technical at times for my level of understanding.
Jane
Jun 2019
Training equipped me with new skills that I am excited to put into practise.
Dola
Jun 2019
A thoroughly enjoyable training course which was very well facilitated and took a methodical approach in understanding Lean six sigma.
Tom
Jun 2019
I enjoyed the training and will find it useful in the future.
Jenny
May 2019
Thought provoking, eye-opening and mind blowing!
Stacey
May 2019
100% Effective Green Belt training communicated skills and reinforced through interactive practice exercises. I have the skills required to apply DMAIC and LSS tools.
Mark
May 2019
it's very good,and useful for 6 sigma project
Zhuling
May 2019
Thank you for an initial insight into the world of Lean Six Sigma.
Greg
May 2019
There is a lot of material to cover per day and at times I was worried it was not going to sink in but with time and practice, I think all will be OK
Peter
May 2019
The training is broke down in such a way that you easily manage your time spent between training and your day to day activities, you can spend as little or as much time as you want.
James
Apr 2019
It was a good experience a bit overwhelming at times but overall very helpful in my department
Christopher
Apr 2019
Makes you think differently
Teressa
Apr 2019
This course equipped me with the tools to go forward with a significant problem.
Elaine
Apr 2019
Overwhelming but awesome.
Stephanie
Apr 2019
Mike was extremely knowledgeable and well-versed in all areas of lean six sigma. This was communicated quite well to all students.
Caleb
Apr 2019

Lean Six Sigma Green Belt Upgrade