£
30
inc VAT 

This online course has:
1 month access
Exam included (unlimited retakes)
Optimised for all devices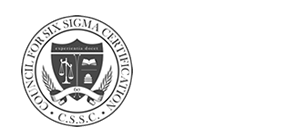 Our eLearning option allows you to learn all about the transformational Lean method of Kaizen at a time and in a place that suits you. Our online training not only eliminates the associated costs of training, such as time away from the office and travel expenses, but is also a fun, engaging and effective way to learn.
Designed by our Master Black Belts with more than 20 years experience running Kaizen events, the course is a comprehensive introduction to Kaizen. Through interactive online learning, you will learn when, why and how to run successful Kaizen events that solve costly problems in your company.
Fully optimised for all devices and taking around 1 hour to complete, the course is a quick and convenient way to gain a strong Kaizen awareness. On completion of the course and exam, you will receive a certificate, 1 CPD point, and continue to benefit from our lifetime support.
As such a popular problem-solving method, organisations often wish to provide large numbers of employees with a strong Kaizen awareness. In such situations, our in-house Introduction to Kaizen training may prove to be the most effective training solution.
Our in-house services mean that you can provide your employees with an Introduction to Kaizen training course that is completely bespoke to your business. This is a great way of ensuring your team receives training that truly translates how Lean Kaizen applies to their function and also champions a culture of continuous improvement.
Pricing for our in-house Introduction to Kaizen training is dependent on the level of tailoring and the number of delegates attending the course. If you wish to enquire about this option, please click the button above.

For those looking to purchase this Introduction to Kaizen Training course for several individuals, we recommend enquiring about our multi-buy discount. Simply contact us directly or fill in the form below and one of our team will be in touch with a cost-saving quotation.

Introduction to Kaizen Training