£
1,150
+vat 

About the classroom course:
Duration: 3 days
Lunch and refreshments
Free online Change Management course
Printed materials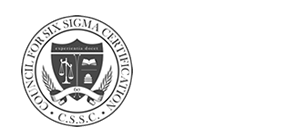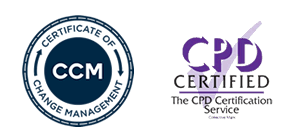 Understand change for individuals and companies, learn the skills needed to be effective. Certify in only 3 days.
This Change Management course provides delegates with a deep understanding of change both for individuals and organisations and provides the skills required to effectively learn and implement successful change.
Through the use of practical exercises, case studies and blended learning delegates will learn in a dynamic and engaging manner.
By the end of the course delegates will:
Understand change and the individual
Understand change in an organisation and how to make a difference
Learn and practise all the key skills needed to be a Change Manager
Understand how to implement change effectively
Plan their own personal journey to become a change manager
Change is inevitable and people who can influence and lead change are a highly valuable resource in any company. Learn all the skills and techniques needed to make a difference in any of these situations:
New processes or procedures to be implemented
New systems
Mergers and takeovers
Business reorganisations
New customers or markets
New business strategies
Changes in management
Learn and apply skills which will enable you to understand and implement effective change.
Change Management training is fast becoming an integral part of company-wide training. For those looking to train multiple employees, our in-house Change Management training often proves the most convenient and cost-effective option.
Our in-house Change Management training is tailored to you and delivered to your doorstep. Your business will benefit from the dedicated attention of our Business Improvement expert. Also, employees can learn while exploring and resolving organisational issues with change.
Click the button above to learn more about our in-house Change Management training. You can also get in touch on 0800 066 3749 to talk to one of our experienced advisors.

For those looking to purchase this Change Management Training Course course for several individuals, we recommend enquiring about our multi-buy discount. Simply contact us directly or fill in the form below and one of our team will be in touch with a cost-saving quotation.

Change Management Training Course